Archive ESL Europe Europe ESL Wire
ESL Wire Anti-Cheat reloaded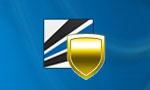 It has been rather quiet around ESL Wire Anti-Cheat for the last weeks, but in this case it was a good sign. We have worked a lot on our cheat detections so ESL Wire Anti-Cheat lives up to its promise: The best possible security against cheaters in ESL matches.
In the beginning of the year we announced big changes for ESL Wire Anti-Cheat and we have continuously made progress. We launched an internal taskforce that takes care of all matters regarding ESL Wire Anti-Cheat. A lot of the core parts of ESL Wire Anti-Cheat have been completely renewed to be able to make the next step in the fight against cheaters and to be prepared for the future.
We will deliver an overview on the developments of this year in an upcoming news, the focus of this news is on the results of our developments. After creating the needed technical capabilities earlier this Spring, we focused on improving our cheat detections in Summer. The main focus was on cheats that claimed to be "Wire proof" cheats like
Organner
or
deadc0de
, in addition to cheats like
Iniuria
,
X22
and many other known and unknown cheats, as the list below of busted cheaters proves.
Of course, we want to remind you of the contact address we created. You think you've encountered a cheat we're not detecting? You know an exploit to bypass Wire Anti-Cheat? Do not hesitate to contact us directly, we are highly appreciative of every feedback we receive:
anticheat@turtle-entertainment.com
Support your league

A big "
thank you!
" goes out to all of our

Premium User
for their constant support. With

Premium
you directly support the further development of

Anti-Cheat and help us keeping the leagues clean.
906 user were caught by ESL Wire Anti-Cheat since 13/04
| | | |
| --- | --- | --- |
| s h O c k (45***) | dami (75***) | input (454***) |
| maDDin (494***) | sl3vin (604***) | Worst player (615***) |
| queN (620***) | kv1st (648***) | Frank Costello (701***) |
| Django (840***) | hacked (946***) | sekzLegend (968***) |
| EriKkson (1037***) | MoDirtyShitTrip (1091***) | RAW (1235***) |
| NTM (1249***) | ToMMo (1324***) | h0ppel (1351***) |
| BATMAN (1480***) | qiN (1624***) | COiN (1643***) |
| ATZE (1679***) | od1sseA (1682***) | pinGz (1851***) |
| a1mrrrrr (1909***) | ghoul (1939***) | Rl (1974***) |
| RALPH LAUREN (2132***) | faLe (2146***) | aLeX (2219***) |
| LSE (2236***) | EL (2383***) | PODSKa (2442***) |
| IKA WO Mo (2443***) | AtiXxX (2501***) | STFU (2543***) |
| explorer (2612***) | SCHLAYER (2612***) | locoBOT (2622***) |
| Varatis (2722***) | Delete Account (2761***) | HuRriCan (2800***) |
| MEGARAFAL (2824***) | INSTANT (2827***) | sk00t (2865***) |
| RoMi (2885***) | xeN (2906***) | heinz_raddriller (2942***) |
| SamurajeN (2991***) | lani (3032***) | Bysio (3040***) |
| insane (3046***) | piti (3054***) | rray (3118***) |
| x ushA (3144***) | RUMBULLION (3214***) | FURYTME (3233***) |
| Gracha (3233***) | H34Sch00t3r_94_r3 (3243***) | steal (3246***) |
| aa (3259***) | paxi (3288***) | InD3InAuG3 (3297***) |
| Relax (3325***) | uNNormal (3325***) | hugo. (3326***) |
| Denustyle (3339***) | jaN (3343***) | HaNsI (3366***) |
| MATTHEW (3472***) | Limury (3522***) | FaMe_ (3536***) |
| DAMIANEq (3542***) | Marley (3657***) | AZUMBEMWADSF (3665***) |
| LOL LOL LOL (3682***) | unknown (3747***) | NeXuS (3771***) |
| xiiinnyyy (3778***) | Bad Ass (3800***) | kickdown (3822***) |
| hSkeN (3845***) | LyNNeX (3857***) | spinteX (3867***) |
| dUBZ (3891***) | Ridgway (3891***) | armetti (3949***) |
| dooooC (3956***) | phiL (3974***) | CaSper (4059***) |
| ll3rR0rll (4061***) | spooner (4113***) | SnN. (4125***) |
| snacki (4150***) | creativCRIME (4158***) | sh0ke (4178***) |
| Brett Pitt (4199***) | ploksiih (4222***) | haydeN (4266***) |
| Faint (4268***) | big smoke (4286***) | CHUJ WAM W DUPE (4290***) |
| Rysiu (4312***) | LALALA (4317***) | LR (4335***) |
| Tigrou (4336***) | HiiFly (4357***) | Beta Life GmbH (4366***) |
| Test123 (4384***) | knochenMARK (4408***) | V1ggz (4433***) |
| Saludos fans (4477***) | Chris_x3 (4569***) | krypt (4638***) |
| Adastenznany. (4648***) | sora (4671***) | KONCZAL (4701***) |
| H4L1L K1NG (4703***) | CRAKED (4704***) | NIGGERALLAH (4711***) |
| Denemie (4737***) | izzy (4744***) | Fame (4745***) |
| XTR3M3_ (4748***) | kokoN (4782***) | Janosik (4786***) |
| Archerus (4810***) | Sn4k3 (4819***) | Cipox (4849***) |
| hax0n (4858***) | Maestro (4897***) | Thunderdome (4910***) |
| sariks2 (4913***) | TwizjEEh (4924***) | iPA (4930***) |
| ChaKKa (4932***) | omgsa12114 (4935***) | zboub (4943***) |
| inViii (4973***) | k. (4999***) | an1mal (5006***) |
| T C P H E L M (5028***) | HaZeeFFeCt (5040***) | GIOVENTU (5042***) |
| Jenniehh (5042***) | toksiag. (5043***) | trol (5073***) |
| michal (5090***) | RoD BuLL (5094***) | Yaman (5103***) |
| pqr (5107***) | a (5138***) | Brick (5141***) |
| wagos (5146***) | Bou (5150***) | GaX (5153***) |
| Miist1k (5159***) | Fred F. (5162***) | Dead-Zone (5166***) |
| taaaa (5182***) | wtp (5191***) | Vortex (5204***) |
| GoHEAT (5229***) | Legacy (5244***) | COBAN (5251***) |
| b0b (5252***) | binbang (5265***) | xet (5269***) |
| me cargo en esl (5269***) | d4mz- (5293***) | LOLOLO (5295***) |
| L01l (5302***) | DietaVermieter (5324***) | only leetway.com (5324***) |
| r4GEPAW (5334***) | K�N1GLICH (5360***) | jksN (5368***) |
| svN (5393***) | orby (5394***) | StarRoxXzerO (5410***) |
| SATORi (5427***) | Fiszu (5428***) | elude (5430***) |
| SCHRECKSCHUSS (5430***) | z1kz0r (5443***) | SpoKy (5446***) |
| Bula (5468***) | xulexelux (5479***) | nopemeqqi (5484***) |
| Fanny Mann (5511***) | GiGN THE WILD (5514***) | UniKKK (5528***) |
| DREAMHACK (5540***) | tshabalala- (5577***) | Absolut (5615***) |
| BadAssNigga (5619***) | hOx (5630***) | xeNji-go (5642***) |
| Cuatlan (5655***) | mAiN' (5657***) | shinederechte (5667***) |
| Czeko (5682***) | azorx (5703***) | knoiffi (5705***) |
| Shinoo (5710***) | PSYCHO (5718***) | SPIDERWICK (5737***) |
| ESSAH (5739***) | Tawn (5751***) | ALKOPOLIGAMIEC (5754***) |
| asdftre (5757***) | TBS (5788***) | tenryubito (5800***) |
| kama (5812***) | mbr (5814***) | als ob (5820***) |
| silverpenis (5829***) | Nieznany (5833***) | easyfl00w (5840***) |
| POIX (5850***) | Wildheit (5862***) | Terrorka (5899***) |
| tweakzdnb (5915***) | Caza (5916***) | Ninja (5926***) |
| Daniel (5926***) | steel (5932***) | Fraggy (5943***) |
| Zeus aka Clutch (5948***) | Predatore (5980***) | Born2BeWild (5988***) |
| eX4mpLee (5995***) | qwert (6002***) | ThreeDog (6008***) |
| david (6010***) | LNc (6028***) | IRonhide (6028***) |
| Unwanted Nick (6032***) | MIROLAV (6035***) | pomidoro (6056***) |
| SHADEZ (6070***) | Refleks (6095***) | Titanium (6105***) |
| qejwaak (6121***) | mxm.dnL (6126***) | Smerf_Zgrywus (6132***) |
| tao (6134***) | NeXo (6150***) | ReJ0iS (6158***) |
| t3ch_ (6160***) | mosad (6163***) | PeetJH (6192***) |
| DasiiNNNN1 (6206***) | coru (6217***) | xYZui_________ (6220***) |
| ChudYE (6231***) | Didou (6234***) | Raikov (6236***) |
| kRotte (6250***) | PysseK (6251***) | juuuuger (6253***) |
| exalted (6281***) | Buuuba (6305***) | DER FICKER (6314***) |
| reklama (6323***) | Ekzay (6346***) | süper5K (6378***) |
| Dreamcatcher (6391***) | argoNN (6394***) | sh1va (6396***) |
| PyR031 (6408***) | maloy (6412***) | Akoda (6414***) |
| mavileQ (6418***) | PatzzPatzim (6423***) | Thezombi387 (6432***) |
| SoBo (6440***) | FoNx' (6448***) | Supinator (6452***) |
| rubbG6 (6454***) | pAtZ (6455***) | xTT (6467***) |
| kREATIN' (6474***) | MrDrUnknow (6475***) | AzJa (6480***) |
| Mweq (6490***) | priNxy (6492***) | Illest (6502***) |
| darkkop (6519***) | AimKing (6522***) | pitipaldi (6532***) |
| dinkocro7 (6551***) | Jackass (6552***) | Jeremy Menez (6559***) |
| goodfella69 (6561***) | MocK (6567***) | Legend (6568***) |
| Mr. UnBrEaKaBlE (6569***) | Neevskyyy. (6576***) | TheIBeaTzZ (6586***) |
| jackz (6602***) | Maurice. (6605***) | HYPERION (6613***) |
| N3xiz (6625***) | Anythink (6629***) | ko1N (6657***) |
| GreeN (6660***) | Salitos (6665***) | BanZaFreeWelcomeESL (6666***) |
| Zimek (6670***) | SniperX_Mou4D (6673***) | DaVe (6682***) |
| Unerwünschter Nick (6682***) | dENTTI (6684***) | eRAXZ (6695***) |
| Mees (6703***) | AngerFist (6705***) | HEROINA (6707***) |
| Nikitos (6719***) | schnipper (6725***) | inaktiv (6739***) |
| Encjaa (6748***) | WixeR (6757***) | bAtmAn (6758***) |
| Wexaa (6761***) | Ser0x (6769***) | portu (6770***) |
| JooCKer (6771***) | IronCrown (6784***) | Lanzer (6789***) |
| Arthritis Onslaught (6790***) | Barus (6791***) | FERA (6794***) |
| Haze (6808***) | hIghQ- majiN (6809***) | ZZZZZZZZZZZZZZZ (6813***) |
| Alcapone (6816***) | FluRioNN (6839***) | Relaxus (6841***) |
| Jan (6844***) | MedarD (6849***) | z00m (6860***) |
| Gundel (6860***) | Dzony (6866***) | mako (6874***) |
| hAuzxD (6874***) | LaNdEr (6877***) | Alex (6885***) |
| Anter (6889***) | N3roxX (6891***) | shizu (6897***) |
| WangTang (6899***) | PiTTu (6899***) | JustPuJned (6912***) |
| Kake (6914***) | luxhunter (6920***) | walid7441 (6929***) |
| sorry4myban (6935***) | Orphan (6945***) | PeRiKo (6949***) |
| SvenG (6955***) | OPIschwaPOPI (6967***) | BeeZz (6972***) |
| Goldiie (6978***) | caNNdy (6980***) | shym (6986***) |
| SUPERTORT1337 (6992***) | DJ_CoDy (6992***) | EdekaHD (6995***) |
| bot failed (6997***) | Skiller (6998***) | NexT (7001***) |
| xuNNyyy (7001***) | DMX (7004***) | tron (7005***) |
| HP (7016***) | Kleines Super Küken (7020***) | amupet (7028***) |
| MyS (7031***) | siptar (7032***) | Maxpixel (7032***) |
| trust (7046***) | noa (7049***) | mRz (7051***) |
| elementz (7055***) | striCt (7056***) | akaBUSTED (7059***) |
| Asedor (7060***) | WimpFace (7061***) | AnalPain (7067***) |
| ANONYMOUS (7072***) | Mike Corleone (7078***) | Kadaj (7079***) |
| MEGAKRZYSIEK (7080***) | MovementPro (7091***) | dizajn (7097***) |
| Astraeus (7101***) | MTR (7113***) | Lemedab (7120***) |
| KRYPTON (7124***) | TATAKERIJA (7127***) | Tobby (7128***) |
| CRLS (7136***) | regul (7136***) | fixz (7142***) |
| sFz_Hyp0 (7142***) | T Ra q X (7153***) | fucking cheater (7153***) |
| Baranovski (7154***) | DawnOfVictory (7157***) | Rapero. (7161***) |
| LLORONES (7164***) | SkillGato (7170***) | Riexsc (7174***) |
| pikachuFROMspace (7175***) | KFIATT (7177***) | oBSIDIAN (7182***) |
| asda2x (7183***) | eSport_G4ntlem4n (7185***) | ggesl.. (7185***) |
| KAMLOT (7198***) | Ezi (7198***) | RASTAFARIbERND. (7199***) |
| exc (7203***) | PSZEMEK (7208***) | LEGITHACKER_13 (7213***) |
| Luxurus (7222***) | blizkaR2K (7226***) | Bedsenkinder (7233***) |
| k1ko (7234***) | kup1 (7236***) | edi5 (7237***) |
| Krazzee (7247***) | oDie1337 (7252***) | sofild (7253***) |
| EnK (7261***) | cxccc123 (7261***) | Jeff issn SnickerS (7266***) |
| Nopeahh (7274***) | kani (7274***) | PixeL (7276***) |
| M3rc3n4RI0 (7279***) | ZephiX (7282***) | D-LoaD (7283***) |
| EnRaGe KLICK (7293***) | VorTex (7296***) | notag (7300***) |
| yumadbro (7303***) | k0ezeN (7304***) | Avenger (7308***) |
| Paranoid (7315***) | Zanix (7327***) | gadnata rabota (7327***) |
| Macska (7341***) | sloby (7360***) | ExTreME (7363***) |
| HAXY MAM (7366***) | diabelek (7372***) | FUCKESL (7376***) |
| PoiShiCh (7377***) | HEDO (7377***) | Energy998 (7378***) |
| Shinichi (7381***) | ropox (7383***) | Nightmare (7383***) |
| Mr. Black (7386***) | wah65 (7390***) | NNe. (7392***) |
| LikeMeeeeee (7393***) | Martex (7394***) | Al3XIS (7396***) |
| peterprenis (7398***) | leCheat (7399***) | goax1337 (7399***) |
| leGGit b0y. (7399***) | nibSzzzz (7401***) | Dzso (7411***) |
| ibmmtr (7411***) | SubZer0 (7411***) | iraq4ever (7412***) |
| DitTrixX (7412***) | Black_BlooD (7417***) | D O N (7418***) |
| GLADH (7418***) | Cobus (7418***) | pfxeNovskyj (7419***) |
| PLEBAN MATEUSZ (7423***) | Agent (7424***) | LeO (7424***) |
| popo (7427***) | Hatawa (7430***) | Deleted (7435***) |
| MightyYE (7435***) | MvL (7439***) | TCP_TITAN (7440***) |
| RaydeX (7444***) | Wolf (7445***) | MoDy (7445***) |
| wisherok (7448***) | Bowman (7452***) | ProSto (7452***) |
| fIREDY (7454***) | Twistless (7455***) | pokemon- (7458***) |
| BYbO.o 25 (7459***) | shayne (7463***) | TecHnOsHoTzZ (7466***) |
| NEMIROFF 1337 (7468***) | Kuchengabel (7474***) | Lukasz (7476***) |
| Skyzzen (7479***) | DoingAPete (7482***) | Marto (7482***) |
| hAxPilzFresse (7484***) | Pain (7484***) | Mycro (7485***) |
| shibby (7485***) | mtr (7486***) | nesiuPIESIU (7487***) |
| ImPikachu (7488***) | Josep (7491***) | makijjeka (7493***) |
| Neonyoo (7494***) | Soul (7496***) | zenk (7497***) |
| amex.wassim (7498***) | wiz2 (7498***) | codface (7501***) |
| SHOLE1g (7504***) | murcisarkastiko (7505***) | fakenam3 (7505***) |
| eVoice Skov (7506***) | AnonymouSVG (7506***) | ATZE PENG (7510***) |
| Casanova (7515***) | Fragz0n3 (7516***) | NuLA (7516***) |
| Aitor_El_Loco (7522***) | hardstylez (7524***) | lkret5 (7526***) |
| pha1l (7529***) | Anarh1st (7531***) | GarbatyAniol (7532***) |
| YUNOl0l (7534***) | N3C0S (7535***) | gerald (7538***) |
| BannedByEsl (7539***) | BouLbiche (7547***) | Softii (7548***) |
| Markus (7550***) | BoB (7551***) | fLEXT (7552***) |
| PineApple (7553***) | Joeycsgo1995 (7555***) | QKaC (7557***) |
| ECKO (7558***) | EuphoriE (7560***) | xTheKidx (7560***) |
| OrcaTrust (7568***) | Enjoy (7573***) | The Rock (7578***) |
| Never say Never (7578***) | ReaX (7579***) | Piter (7580***) |
| barni (7580***) | peez (7580***) | Smetsers (7583***) |
| ValenciaNNNNo (7584***) | Watson (7588***) | KociAK (7590***) |
| Ivory (7591***) | m4x (7592***) | MyFlave (7592***) |
| Pixel (7593***) | Execuber (7596***) | bobakrome (7600***) |
| �berholverBOT (7601***) | Teferio (7603***) | zardeN (7604***) |
| Venom (7605***) | ExTrA-DiMeNSioN (7606***) | Fanatic (7609***) |
| BroUMad (7610***) | sonic (7611***) | DNLy0 (7612***) |
| N30Xiz1337 (7613***) | Mark794 (7618***) | golak98 (7619***) |
| wex2kontoBusted._. (7621***) | allahlover420 (7622***) | iickz (7623***) |
| LaNeR (7623***) | CleaNNNN (7625***) | Air (7627***) |
| Strowing (7629***) | Groniu (7629***) | SHYK1NGLOLz (7631***) |
| kingstoN (7633***) | rawzar (7633***) | n3far1on (7634***) |
| D3U5 (7637***) | HANFSPEZI (7638***) | MIssI (7640***) |
| Gri3lla (7641***) | panfiq (7642***) | NiLT (7644***) |
| SpeeD (7646***) | PITIVIER (7646***) | Sarumar (7651***) |
| WuTeKa (7651***) | grisM (7651***) | Omniscient (7652***) |
| Alvaro1994 (7652***) | w33Zy (7652***) | SMOKEN1g (7653***) |
| Zuca (7655***) | woulence (7656***) | Nekane (7657***) |
| InSider (7657***) | ikan (7658***) | sex (7659***) |
| BOY. (7661***) | xX Dark Ar3s Xx (7662***) | karmak (7662***) |
| gr33gY (7662***) | z00m (7662***) | BAJZEL (7664***) |
| Serkan (7665***) | enexy... (7666***) | kackSeite (7668***) |
| NiKitA (7671***) | paiNNN (7671***) | f3nix (7671***) |
| Briiiiiiiiiink3 (7671***) | snoW (7671***) | Lawyo (7674***) |
| NOHACK (7675***) | nisse (7677***) | Satuk (7677***) |
| Il-Spider-Il (7677***) | SICKEDmovement (7677***) | kev1n (7677***) |
| dRUM (7679***) | Camaro (7679***) | Hosni15 (7679***) |
| CDN_RageQuit (7680***) | PEiN (7681***) | Eagle (7681***) |
| LighT_T (7681***) | Mati (7681***) | sunike98 (7682***) |
| beka0 (7682***) | YOONKI (7683***) | Matom (7683***) |
| curt (7684***) | Pedobär (7685***) | MiNi WaRiiO (7686***) |
| Nightmare51 (7686***) | shiftwow (7686***) | LoneLy (7687***) |
| JIOVA (7687***) | swedishflute (7689***) | Belabu7 (7689***) |
| The ZersKy (7689***) | Grala1910 (7690***) | GekkeGerrit (7690***) |
| Janneso (7692***) | Heyyou (7693***) | waitforplay (7693***) |
| B. (7694***) | KALLEHAVUM�KI (7695***) | Boas (7696***) |
| LeglessLegolas (7698***) | fr33z86 (7698***) | aRoo (7699***) |
| Airkills (7699***) | KotyZjeE (7701***) | Noxuz (7701***) |
| face (7701***) | Adoppi (7701***) | sferox (7702***) |
| Barack (7702***) | DruNkyY (7703***) | fotexdz (7704***) |
| wriggl33t (7704***) | zEDD (7705***) | de.skopT (7705***) |
| Vesikaali (7705***) | Cepleni (7705***) | FUCKESL (7706***) |
| Olaf (7707***) | Gsq (7707***) | Vert (7708***) |
| LiMFPS (7709***) | ESSKO (7709***) | Z E H. (7710***) |
| Nainfernal (7710***) | thecssplayer (7710***) | ST44R (7712***) |
| gniadkaaaaa (7713***) | vAly (7713***) | Sagan (7714***) |
| BigDrugo (7715***) | IniX (7716***) | skillz (7716***) |
| skurwysynu (7716***) | yolodolo (7717***) | SyncroX (7717***) |
| Marine (7718***) | pikopalklee (7718***) | Skulls (7719***) |
| Wave (7719***) | Xephro (7719***) | xEugyx (7719***) |
| reborn_ (7720***) | bax (7721***) | Jack Daniel (7721***) |
| sses (7722***) | hovLf (7724***) | ErdnussESL (7725***) |
| Absinthe (7725***) | feno (7726***) | kineXx (7726***) |
| Tzaci.pl (7727***) | shaMi (7727***) | Bee (7727***) |
| THC (7727***) | The Last Emperor (7729***) | fridayy (7730***) |
| Norbeq (7730***) | Hypofix2 (7731***) | Trafikk (7732***) |
| BuceFaL (7733***) | BlondyN (7734***) | ozzy (7735***) |
| Pazzy (7736***) | WizzLaith (7737***) | Unred (7738***) |
| indio (7738***) | Lyx1qon- (7739***) | SOMETHING (7741***) |
| HELLsGraveLS (7741***) | synex (7741***) | KrankerMann (7742***) |
| wut (7743***) | Pulp (7743***) | Fox'er (7744***) |
| zERXZ (7747***) | sizzurp (7748***) | SySmo (7749***) |
| Zoldik (7750***) | greditZ (7750***) | lolll (7750***) |
| mela (7750***) | BaconCS (7752***) | XQ3. (7752***) |
| fragerssON (7752***) | Mr.Rozwalka (7753***) | GiRL iS ON FiRE. (7753***) |
| Januska (7753***) | Lewy (7754***) | QQQQQQqqqqqqqqqq (7754***) |
| fffsalfksafk (7755***) | Wausau (7756***) | narkoz (7757***) |
| HEDOPIZGATOR (7757***) | Pinker (7758***) | SoulLeZz (7760***) |
| jiN (7760***) | randomer (7760***) | Beatmasta (7761***) |
| LOLYOU (7762***) | MEGA ALCON (7764***) | tiLLLLLLLLLLLLL (7764***) |
| xxHeatoNxx (7764***) | Naabesl (7766***) | tuiss (7769***) |
| Cameleon (7769***) | MonsterFux (7769***) | wAXXj (7769***) |
| niggahlove (7772***) | Klappstuhl (7772***) | Lukas (7773***) |
| TARIQ (7773***) | NeoFrag (7775***) | mehmeeeet (7777***) |
| Necr0999 (7778***) | MLD (7778***) | Mcg (7778***) |
| Skn (7779***) | pizzz (7779***) | GalaxyHDD (7780***) |
| LITHUANIA PLAYER (7780***) | RusKo (7782***) | Fear (7782***) |
| wolfino (7784***) | kioshima (7786***) | Deuce (7786***) |
| QuanBraian (7787***) | AnaLthon (7788***) | movinoN (7789***) |
| Kuba_979 (7790***) | EvolutioN (7791***) | fR1nc (7792***) |
| adriz (7793***) | Degenerat (7794***) | Revan97v (7795***) |
| rien (7797***) | zoufri (7798***) | SecoNN (7800***) |
| Spaze (7801***) | pedalisko (7802***) | haxxx (7802***) |
| Kazu (7802***) | Typowy SEBA (7802***) | St0kZ (7803***) |
| Osite (7804***) | nnnnnnnn (7809***) | Ege Szege (7809***) |
| Barracuda1337 - (7810***) | weezboi (7810***) | thg--- (7811***) |
| existenz (7815***) | BRONSUJ DZIFFKo (7816***) | snaqqq (7816***) |
| D3LuxE (7816***) | SeDzy (7817***) | OnlyUseGun (7817***) |
| inf0rm1337 (7817***) | exr0n1ze (7818***) | ACTiViSION (7822***) |
| w1thouT (7822***) | nasir (7824***) | simobenhida (7824***) |
| YO L O (7824***) | TUMIK (7825***) | KubeQ1345 (7827***) |
| OneShoT (7827***) | mvxa. (7828***) | sTixX (7829***) |
| vazybotje (7830***) | cOKOLINHO (7831***) | Maniac (7832***) |
| bajceps (7833***) | hiGH Nyphe (7834***) | Pegboard Nerds (7835***) |
| Rusibot (7835***) | NiRAKkAy (7836***) | cyzux (7838***) |
| FR�CHTEH�NDLER (7838***) | langa (7839***) | DMT (7840***) |
| nonamezor1337 (7840***) | bols (7840***) | wesppenest (7841***) |
| Musklutek (7841***) | HardCore (7843***) | GreenLine (7843***) |
| letterpigeon (7843***) | twice (7845***) | forest12 (7845***) |
| el haxiaro (7846***) | GVD (7847***) | Kudi.AA (7849***) |
| szabeszhh (7849***) | geneseus (7849***) | STAY yNET (7851***) |
| awe232 (7851***) | EmoTion_Platin (7852***) | Mildx7USER (7853***) |
| techduck2k12. (7855***) | kabardinka (7855***) | elo (7855***) |
| Av3K (7856***) | LOLEX (7856***) | Markzyy (7857***) |
| ReTro (7857***) | oskar (7859***) | Pouki (7859***) |
| KAIOLAZ (7859***) | sskill (7861***) | japatkoo17 (7863***) |
| SpaWn (7864***) | mikkel (7867***) | CEH9 (7867***) |
| Rambo (7867***) | CrazzyDuck (7867***) | im a fish (7868***) |
| heatzYEyeyeyE (7868***) | Smolar (7868***) | Change (7868***) |
| SickzZ (7869***) | Madsen (7870***) | WOLVERINE (7872***) |
| JOHN (7873***) | Marsello (7874***) | PsyChoTiiCkz (7875***) |
| MAMA HANTARO1g (7876***) | Indest (7876***) | kosinized (7880***) |
| l0wD (7880***) | starcevljanac (7882***) | naS (7884***) |
| SERGIOOOOOOOOO (7885***) | BEZALINHO (7886***) | xFireShockZz (7887***) |
David
, Tuesday, 13/08/13 11:43


Information:
info write comment not allowed