Archive ESL Europe Europe ESL Wire
New update for ESL Wire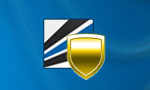 A new update for ESL Wire has been released. Wire is now able to detect games from other Steam libraries than the standard one. This is supposed to fix the "insecure" problem some CS players are experiencing. Also the Ingame Overlay has been deactivated as it could occasionally cause problems. This might make a beneficial impact on your performance and frees up resources we can invest in more important features.
In case you have ESL Wire already installed it will download the latest update automatically when you start it next time. The only downside is, that all games, which were added manual, will be removed due to the game detection change. You only need to add them again, if we do not have an automated way of detecting them again.
Support your league

A big "
thank you!
" goes out to all of our

Premium User
for their constant support. With

Premium
you directly support the further development of

Anti-Cheat,

VERSUS and the

A-Series. And you also support the development of new features, just like Linesman in VERSUS.
otacon
, Thursday, 11/07/13 06:07


Information:
info write comment not allowed