Archive ESL Europe Europe ESL Wire
Small update for ESL Wire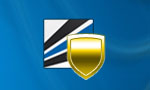 We've released a small update for ESL Wire. Linesman checks for Combat Arms have been extended and improved. Linesman generates a ZIP file with the config files from a braod range of supported games and a log with color depth and other settings. Furthermore an option to install RaidCall has been added to the ESL Wire Installer.
In case you have ESL Wire already installed it will download the latest update automatically when you start it next time.
What is RaidCall?
RaidCall makes communication with groups of people fast and easy. Using minimal CPU resources, this free software is the ideal group communication solution for all types of users, especially online gamers looking to utilize effective teamwork.
RaidCall
also offers unique features such as Hi-Fi voice chat for groups of up to 10,000 people, optional speaking modes, and flexible group management tools.
Support your league

A big "
thank you!
" goes out to all of our

Premium User
for their constant support. With

Premium
you directly support the further development of

Anti-Cheat,

VERSUS and the

A-Series. And you also support the development of new features, just like Linesman in VERSUS.
otacon
, Thursday, 27/06/13 10:56


Information:
info write comment not allowed