Archive ESL Europe Europe ESL Wire
How To: Linesman in VERSUS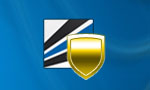 Last week we released Linesman in VERSUS for all users, which meant that all no smoke users were detected and got banned for Cheating. Besides a small bust list from the last couple of days we want to present some facts about the past days and of course tell you what to report to the admins and how you should do it.
How To: Linesman in VERSUS
In general we don't want to restrict VERSUS as much as the normal cups and leagues, so a wrong config setting won't be punished, but we will punish
Custom Files, No Recoil Script and other settings or changes, which can have an advantage in the game.
There will always be a one-time warning before the player gets a VERSUS ban, except for no smoke cheats, which are punished with 12 penalty points and a two years barrage.
How to report those cases?
You can open a normal
support ticket
and explain the misdoing, which also means you should always add a link of the match, the player and the Linesman file, so the admin have all details they need.
Issue with slow upload
We are also working on the upload problems and made the first steps into fixing these problems. However, if you still have problems with the upload of the data, please open topic in the
Wire forum
.
Support your league

A big "
thank you!
" goes out to all of our

Premium User
for their constant support. With

Premium
you directly support the further development of

Anti-Cheat,

VERSUS and the

A-Series. And you also support the development of new features, just like Linesman in VERSUS. To celebrate this new feature we want to offer you

Premium at a 50% discount
:

90 Premium Days for €7.50 (Instead of €14.99 as single payment)

180 Premium Days for €13.50 (Instead of €26.99 as single payment)
Both offers are pre paid ESL Premium which can be bought multiple times. So if you are looking to have ESL Premium on a longer term then just 6 month, you can either take one offer multiple times or combine them.
Your connection to us
Again, we want to remember you about the email address we recently created. You think you've encountered a cheat we're not detection? You know an exploit to bypass Wire Anti-Cheat? Do not hesitate to contact us directly, we are highly appreciation every feedback we receive:
anticheat@turtle-entertainment.com
Linesman busts since 04/06/13
| | | |
| --- | --- | --- |
| dolceeee (926***) | eXit (1624***) | swizz (5253***) |
| Nano (4160***) | Asoka (5072***) | ismo (4716***) |
| masta._. (2996***) | nWoMaverick (78***) | vib3s (989***) |
| CODE (3631***) | batry (5884***) | PreFiX' (7696***) |
| martn (1778***) | troll (2952***) | marty.at (1808***) |
| xvs (6074***) | paNtheR (7033***) | BoRa (3761***) |
| Burna (4159***) | vio (1000***) | benjo (1016***) |
| no.0dles (6819***) | RuxRyu (650***) | xShaNe (5755***) |
| Eddie (2479***) | carrrr (2187***) | DAV9 (2743***) |
| jeho (2444***) | paschtet (3636***) | weedy (1119***) |
| lolxD (2667***) | Excess (4381***) | intR (6424***) |
| jesterday (1999***) | LUqi (3962***) | Heumi (1936***) |
| mR.xXx (2355***) | GeFoRcE (1330***) | MaLiaNo (7462***) |
| Twisted (5689***) | StyX (531***) | creep (770***) |
| done (1408***) | bez cenzury (4453***) | |


Information:
info write comment not allowed