Archive ESL Europe Europe ESL Wire
VERSUS gets the Linesman treatment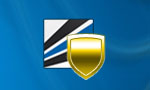 Over the last weeks we did a closed beta for ESL Wire. Starting with few selected trusted and premium user it was expended up to 8.000 user. This beta test helped us to address several issues within Wire and led us to today's rather large update for ESL Wire. From now on, our ESL Wire module Linesman fully supports VERSUS in every game and mode Linesman supported already in the regular leagues and ladders.
VERSUS with Linesman support
A few weeks ago we asked for your opinion with our
Wire Anti-Cheat survey
. We got a lot of feedback from you and are very thankful for that! As part of your community feedback we decided to prioritize Linesman Support in VERSUS in our development process.
What is Linesman?
Linesman is an ESL Wire module, generating a ZIP file with the config files from the game and a log with color depth and other settings. You do not need to enable it. The file is streamed directly to our servers, so there is no way to manipulate it. You can download the files from the matchsheet after the match. Linesman supports











and from now on

Battlefield 2 as well.
ESL Wire Update Overview
Linesman supports VERSUS

Linesman integration Battlefield 2

Several bug fixes
Thanks to everybody who tested the beta, reported bugs and gave suggestions for improvement. If you have any problems with the latest update, please don't hesitate to contact us.
Support your league

A big "
thank you!
" goes out to all of our

Premium User
for their constant support. With

Premium
you directly support the further development of

Anti-Cheat,

VERSUS and the

A-Series. And you also support the development of new features, just like Linesman in VERSUS. To celebrate this new feature we want to offer you

Premium at a 50% discount
:

90 Premium Days for €7.50 (Instead of €14.99 as single payment)

180 Premium Days for €13.50 (Instead of €26.99 as single payment)
Both offers are pre paid ESL Premium which can be bought multiple times. So if you are looking to have ESL Premium on a longer term then just 6 month, you can either take one offer multiple times or combine them.
Your connection to us
Again, we want to remember you about the email address we recently created. You think you've encountered a cheat we're not detection? You know an exploit to bypass Wire Anti-Cheat? Do not hesitate to contact us directly, we are highly appreciation every feedback we receive:
anticheat@turtle-entertainment.com
otacon
, Tuesday, 04/06/13 09:25


Information:
info write comment not allowed