Archive ESL Europe Europe ESL Wire
Your feedback to Wire Anti-Cheat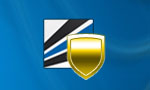 During the early stages of Wire Anti-Cheat we periodically gathered your really valuable feedback by creating small surveys which provided us important feedback for further developments. Today, we want to use this good possibility again and are asking for your opinion in a little survey.
Survey
How pleased are you with the current stability, performance and cheat-protection? During the last couple of weeks we received a lot of emails from you which proofed that you are interested in providing us valuable feedback. Now you have the possibility, to take a shot in a survey to provide us with even more feedback.
Participate in improving ESL Wire Anti-Cheat and take a shot at the survey.
Your connection to us
Again, we want to remember you about the email address we recently created. You think you've encountered a cheat we're not detection? You know an exploit to bypass Wire Anti-Cheat? Do not hesitate to contact us directly, we are highly appreciation every feedback we receive:
anticheat@turtle-entertainment.com
A big "
thank you!
" goes out to all of the whistle-blowers as well as all of our

Premium Users
for their constant support, which enables us to keep working hard on making our league as cheat free as possible.
Santo
, Friday, 03/05/13 12:03


Information:
info write comment not allowed