Archive ESL Europe Europe Warcraft 3
Summer Cup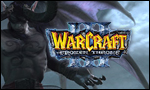 We want to give you the chance to win ESL Premium again. But this time you have the chance to win it on a single evening. So, this is the real deal. Play the cup on one evening, win all matches and win your ESL Premium.
Summer Cup
This Night Cup will be held Wedneday 29 August from 20:00 CET
Important: To confirm your participation,you must check-in.


Check-in start at 19:30 CET (29 August)


Check-in close at 19:50 CET (29 August)

Only the first 32 players who have confirmed their participation, can play in the cup!

Information - Summer Cup

Prerequisites

Registration Account ESL (click)
A contact ICQ or MSN inserted in your profile
Insertion your gameaccount, type: WC3 Battlenet (EU)(click)
Insertion your gameaccount, type: Garena/GGC (WC3/DOTA)(click)


Information

MAX N° Slot: 32
Cup mode: 1on1 Single Elimination
Match mode: Best Of One (BO1)and final Best of Three
Observers: are allowed only if both players agree. Admins can observe
Maps: The map is already set. For the final, The first map will be chosen by the player to the left of the match.
Channel: Default channel on GGC is XP League Room

Obligations

Replays: The replay must be uploaded to match page immediately after the match. Penalty points will be added if players don't upload replays


Matches

1° round: 29/08/2012 20:00
2° round: 29/08/2012 20:30
3° round: 29/08/2012 21:00
4° round: 29/08/2012 21:30
Final: 29/08/2012 22:00


Map Pool

Echo Isles
Secret valley
Terenas stands
Turtle rock
Twisted Meadows
Amazonia
Ancient Isles
Road To Stratholme


Prizes
For this cup are planned the following prizes:
1° Place


1 ESL Premium Account x 1 month*
* (16 slot) Only with min. 9 players
(32 slot) x2 months(first) and x 1 month(second) Only with min. 17 players
Channel !!
New channel for meeting
This channel is essential, allows you to receive informations by admin (identified with a @) in real time during the cup. When the admin, will generate the matches, you will see a link structure of the cup. Since then, the cup will begin.
Click to enter on IRC
Help and Support
If you have any questions or feedback, please contact the Admin Team. You can do so by opening a Support Ticket!
Your


Warcraft 3 Admin Team





Andre // Techpriest // MuehliMan // iNSiDe
Andre
, Tuesday, 07/08/12 07:38

No comments yet.

Information:
info write comment not allowed