Go4Wargame #3 - Third chance to win €200 in October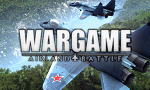 The Go4Wargame Tournament series continues on Sunday 13th October! You will once more have a chance to win €200 as well as earn points toward qualifying for the Monthly Final with even more prize money up for grabs. Prepare your best tanks, sign up now and enjoy playing Wargame Airland Battle in this great cup series.
What is Go4?
Starting in September, every week a Go4WARGAME Cup will be played. You can earn points to qualify for the monthly final. The winner will receive a prize money of
€200
on top.
The monthly final will take place at the end of each month. The final will consist of eight teams who gathered the most points during the weekly cups. They will compete for a prize money of
€500
.
Open for all, play against the best
Europe's largest weekly cup series
Win prize money every week
Exciting tournaments every week
eSports at its best
Wargame Airland Battle
WARGAME is an online multiplayer RTS. With a setting based on the Warsaw Pact and the NATO, you can choose from over 800 units from factions like Soviet Union, East and West Germany, USA and a lot more. Create a deck or battlegrpoup focusing on various criteria, with the option to mix units from multiple nations armories.
Details of Go4WARGAME
Settings for the weekly Cups:
Team: 2on2
Mode: Conquest Mode
Timelimit: 40 Minutes
Startpoints: 2000
Limit: 500 Points to reach
Maps: Kalmar, Highway to Oslo, Oppdal and Hedemard
Faction: Both teams can choose either faction (PACT or NATO). Mirror matches are possible.

Everything all right? Then signup for the third Go4Wargame!






Prize money and points distribution

| Place | Go4Wargame Sunday Cup | Go4Wargame Monthly Final |
| --- | --- | --- |
| 1st Place | 100 points + 200 EUR | 500 EUR |
| 2nd Place | 60 points | |
| 3rd Place | 40 points | |
| 4th Place | 25 points | |
| 5th-8th Place | 10 points | |





How-to: Cup Check-In

First, Signup the Cup
20 minutes before the Cups starts, the Checkin will open
Push the checkin Button
10 minutes before the Cup starts, the late sign up will open. If there are free slots you can still sign up.
Have Fun & Good Luck



How-to: Add Gameaccount

To check who won a match, we need your gameaccount Your gameaccount is the ingame name which do we show on the resultscreen.
Click HERE to add your gameaccount.



Support us on Facebook

The communication between the admin team and the users is one of the most important topics for us admins. To help make this easier we have now opened a Facebook site.




Your Wargames Admin Staff




Facebook ESL Wargames Airland Battle





Support and Questions

Do you have questions or just want to give some feedback, then we have following possibilities for you:. (Support or Forum)

No comments yet.

Information:
info write comment not allowed