Archive ESL Europe Europe VERSUS
No Logout Feature - Welcome back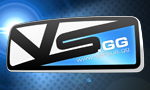 On April 3rd we will reactivate our no logout feature to have less players dodging ESL Wire in VERSUS. Every player who has a missing logout in the ESL Wire Anti-Cheat session will get benched from time to time. This way we see a good point for fair users who always care about their Anti-Cheat being up and running to not face those too often, who don't.
What does that mean for me?
You do not have to change anything, if your Wire Anti-Cheat is working. Players without the Wire Anti-Cheat Logout get
-30 VS. points
and the according bans. The first time they receive a warning, than they will be banned up to one month.
Also all party members will not earn any VS. points, if one party member has no Wire Anti-Cheat Logout.
Some players exit Wire Anti-Cheat directly after the start
If you see players at your match, which are not running Wire Anti-Cheat or having an Anti-Cheat Logout right after the start of the match, please contact the
VERSUS Support
.
Those players will be punished hard and bans can reach from a short time to a
permanent ban in VERSUS
.
Good luck and gave fun playing in VERSUS!


Information:
info write comment not allowed