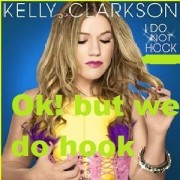 ( Archived)

gj guys thank you for gaming

( Archived)

who is top form ?! hookzzzzzzzzz!

( Archived)

komm raus digga,ich schör

( Archived)

lololololololol

( Archived)

bye all

 

PredatoR   

# 142
26/02/11 17:35

( Archived)

dead.vc

( Archived)

BAM Junge,so ein Feuerball Junge

 

PredatoR   

# 140
24/02/11 12:21

( Archived)

23.02.11 11:23h Hooksportz.cbf BAEM received_award Received award "firstplace_60days" for league Vietcong Teamplay Ladder (Id:22372)

( Archived)

find match today around 22:00 and match is on!

( Archived)

lets play some nuub.

( Archived)

sure, like we belive that!

( Archived)

back

( Archived)

freaks of cock

( Archived)

funny guy IBNE!!!!;-)

( Archived)

better to be newschool (since 2005) than fucktard with norecoil, sure thing I feel fine PRONORECOIL USER. no need to learn from you, coz still want to play vc, no need ban for ridiculous cheating.

( Archived)

man u and ur few friends can think what ya want!
i know what i did , dont need your help in that case , hope u feeling good now FAKEBOY i say and sayed again u know nothing about me .!newscool gamer,if the people are smart enough then they know it soon what kind of guy u are to bad that i must see it now i think a bit to late but i see it!sooner or later justice will prevail. sorry for spamming but the fat boy want learn from me.

( Archived)

In my opinion you cheated. I'm just curious since when did you. I belive that it was just stupid episode and you didn't cheat since 2003 when you've played in oldschool clans. You were friendly guy and probably nobody ever thought you cheat. Thats the reason few retards still support you. In fact you played vietcong rly long on high level but nobody can be sure now if you didn't cheat. You got busted. I feel disgusted that I played with you. OVER AND OUT.

( Archived)

man think what u want , why u use the name 2005??? u guys dont know nothing ! i hope u can be proud now for nothing Mr Sherlock Homes lol?
yes true for noobs is that Nore , many people now who are the biggest bas....?!

( Archived)

don't flame xcelent because I though you are the last who can play with cheats, for me it looks like you did.

here you got icq history, you should say thanks I didnt write support or something:
http://img4.imageshack.us/g/91310766.jpg/

Week ago before flat and bierkes banned you, I already knew you has norecoil, all people who support you are fucking bastards in this game, i was wondering why this game died in 2005 - already got answer. nobody wanted to play against fucktards. hope you are happy now.

( Archived)

guys i leave team because Brave do shit against me i cant play anymore with him in a team , cant believe but its true , hope u guys stay still NR1! our super admins ban me without any proofs, only fucking replay but like Brave say i use NORE , but i gonna fight for my innocence, only noobs and somebody they dont know me can say that iam not clean. nobody else i called that (BASHED)!, maybe we see us soon.

Response of  FanatiX:
08/02/11 06:22

I will try to take care of things.its not 100%proofable through those shit replays



( Archived)

Yo guys i stopped vc too. It's no more fun to play this game in the esl! Good luck for your future :)

Response of  FanatiX:
31/01/11 05:19

thanks for helping out.having fun in the game you going to play now



( Archived)

mocking skulls again

( Archived)

I STOPPED VC BECAUSE IAM TO ILL CYA GUYS WHEN IAM ALIVE IN FUTURE

Response of  FanatiX:
10/01/11 12:47

m8 best wishes to u firat..see u soon back in vc hopefully!!



 

  

# 124
04/01/11 14:14

( Archived)

bet u left the ladder, coz harry cannot play and you doesnt want lost points.

( Archived)

#93 -> http://dobrochan.ru/src/jpg/10...169454400-CoolStoryBro.jpg



( Archived)

we already knew that we leave the ladder before our two matches against igf but thats not the point.

you can't be serious even to think about being the number one of 2010. we gave this present to you, so you should better stop believing that you stole something from us.
now with our new team we can play like we did the last 2 times against igf. playing with people like pille and not caring about losing or stuff like that.

now i can let you alone living in your world of sugar and puppets :) graaaaatz

@ fanatix: i dont care about #1 aswell, i just want to help puma to understand the world :)

 

  

# 121
03/01/11 08:00

( Archived)

indeeeeed !

( Archived)

Ambo i dont thing u got the sentence right "You gave us a hard fight, but I am sure that there are no more question about #1 in this year. Better luck in 2011" THIS YEAR, 1 week later p team loss vs igf 2 times and we won some matches. so we went from secound place to first place and p team could not handle the loss so they left. 1 week later it was 2011.

 

  

# 119
02/01/11 18:47

( Archived)

norecoil protection ON

( Archived)

yes.. you've been #1 for the last few days of that year but thats all :)
i dont see any reason for a discussion about the number one since you couldnt manage to overtake us.
it's so amusing that you start flaming after we LEFT that ladder by ourselfs.

and dont worry, you got great conditions to become team of the year 2011 :)

Response of  FanatiX:
03/01/11 08:39

no1 flamed and no1 cares bout #1 in the end of 2010...



( Archived)

NUFAN


1 medalsgg. but check the replays or chatlog. We weren't arrogant at all. We tried to be nice. Asked for Puma not to play with Aimlezz Fakenick, Puma leaving the server 4 or 5 times during the match and Puma joining our team and teamkilling us. We still stayed nice and smart, and enjoyed the game. You gave us a hard fight, but I am sure that there are no more question about #1 in this year. Better luck in 2011, the first two rounds you gave us an even fight. GG

he got one thing for sure, we where at #1place in 2010 till the end of the year ;)

 

10secondz   

# 116
02/01/11 07:27

( Archived)

جوجل هو أفضل

 

  

# 115
31/12/10 11:22

( Archived)

thanks

 

  

# 114
31/12/10 07:08

( Archived)

Hey Team. Wanna wish you guys/girls a happy new year and the best wishes for 2011

Greetings, [IGF]

 

  

# 113
27/12/10 10:11

( Archived)

jj kokoti

 

PredatoR   

# 112
27/12/10 08:13

( Archived)

yy

( Archived)

i think there is no need to ask who the nr 1 will be this year? haha

 

  

# 110
23/12/10 04:22

( Archived)

VW II 1.3 1989 ADOLPH EDITION 60PS
Sofort Kaufen 999€ BEST PRICE

 

PredatoR   

# 109
22/12/10 15:46

( Archived)

Sir Adolf ist zuruch mit deinen parahookers

 

  

# 108
22/12/10 15:32

( Archived)

wir sind PRO
UAC3 > pteam

( Archived)

nr 1?

( Archived)

nekdo du clanu?

Response of  FanatiX:
18/12/10 08:49

ja



( Archived)

Cheaters!

Response of  FanatiX:
09/12/10 14:15

yoo filip !sup



( Archived)

3. Nation forces - didnt fight em yet.