Archive ESL Europe Europe Unreal Tournament 3
UT3 EU wide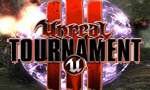 Legions!
Its time for a EU UT3 section, and from now on, everybody can join in!
We have heard some of your requests and your suggestions, so we are very proud to announce, that there will be a EU UT3 ESL Section opened today!! That means, players from all over europe can now join in and play their favourite game in the Electronic Sports League. Additionaly we invite you all to the forums, which can be used for discussion, clan/player search and everything else you want to chat about with other UT3 players. Now whats there to play? Probably everything you´ll ever need!
And if this is not enough, use the
forums
to discuss what else should be added! Theres no need to wait any longer, sign up and play! If you want the chance to play against top UT3 players, sign up for our
128 Slot spring cup
!
Your

Admin Team


Information:
info write comment not allowed