Archive ESL Europe Europe Unreal Tournament 3
1on1 Spring League 2011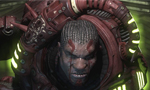 Looking for some entertainment? None 1on1 League so far ? After a long brake we decided it's time to refresh the section with a 1on1 Spring League in 2011 as a start. Read about the details inside:
League System
Double Elimination
First matchweek 28/02/11 to 06/03/13
One match per week, you can schedule your match whenever you want.
Default date is Sunday, 20:00CET
Match mode
Best of 3 - Player with the better stat choose the decider.
If stats are equals admin cion_flip decides the 3rd map
During the League you are NOT allowed to pick a map more than once per match
Matchmedia
According to our recent general rules update: end-game screenshots after each map from the winner-side players are mandatory. ServerSide Demo recording ( or ClientSide from the winner ) are mandatory.
All have to be uploaded after the match in 24h
If there are screenshots or demos missing, it will be punished with 1 penalty point per file-type and in some cases ( none media files ) with default loss if necessary.
Information
Requirements

ESL Website account -> Create
UT3 Game accounts -> add
IRC contact in your profile
Presence on #esl.ut


Weeks *

1° From 28/02/11 to 06/03/11
2° From 07/03/11 to 13/03/11
3° From 14/03/11 to 20/03/11
4° From 21/03/11 to 27/03/11
5° From 28/03/11 to 03/04/11
6° From 04/04/11 to 10/04/11
7° From 11/04/11 to 17/04/11
Final From 18/04/11 to 24/04/10


Match Setting

Slot: 16
Tourney Structure: DE
Game Mode: Duel
Match Type: Best of 3
Seedings: Random*


Mappool

DM-1on1-Penetrated-LE
DM-Acquisition
DM-Bonescraper
DM-Deck-FPS
DM-Gritt
DM-Sentinel
DM-Subterrane


Links

Tournament Structure
League Info and Rules
Members

Server Setting
ESL 1on1 Spring League
follow the standard Duel server setting, click
HERE to show Setting.