Archive ESL Europe Europe Unreal Tournament 2004
Sorry, we're CLOSED (almost!)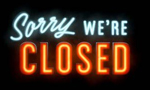 After a decade the Unreal Tournament 2004 section is moving from our active games to the Classic wing.
The main reason behind this decision is the general lack of active players left in Europe and our new site structure that we were introducing in the past few months. Games are now collectively gathered according to their trademark, activity and age thus giving a more accurate look of what is actually going on.
For Unreal Tournament 2004, moving to Classic means we keep the game in the ESL to keep compete in your favorite shooter but in a new environment.
* * *
Those who kept participating in the past we thank the time and effort you put in this game & don't just give up yet!
"Re in Classic Games soon."-CG
//Your MLA
Gabi
, Wednesday, 03/12/14 14:28

No comments yet.

Information:
info write comment not allowed