Archive ESL Europe Europe Unreal Tournament 2004
Summer Cups 2014: Brackets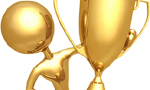 The Summer Season Brackets are up so everyone who signed up should start scheduling their matches. Duel got divided into 8 slot Premier and 16 slot Second Division while TAM goes all-in this time to better accommodate the skill-range.
We would also like to encourage every player to join
#esl.ut
for faster and smoother scheduling during the match-weeks ahead and if your Gameaccount is not entered yet please do so by following
THIS
url.
Gabi
, Monday, 04/08/14 06:01

No comments yet.

Information:
info write comment not allowed