Archive ESL Europe Europe Unreal Tournament 2004
Playoffs: The Winter Tournament Continues!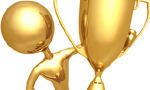 Now that the group matches ended, the Playoffs kicks in with the players who were able to qualify and berth towards on the road. This time we have two playoffs to continue with: Premier & Second League!

Schedule
Sunday, 03/03/13 20:00, Central European Time, CET
Maps
DM-1on1-Backspace-FE
DM-1on1-Lea_ESWC2k5-SE
DM-1on1-Roughinery-FE
DM-Campgrounds2004-G1E
DM-DE-Ironic-FE
DM-Rankin-FE
DM-1on1-Aerowalk *
Match Module
Best of 3
No map-repeat in a match
Decider > Elimination > Lower NET Starts
Free Schedule in a Week
Matchmedia
Winner POV, Screenshots & Demos (mandatory)
Screens, via demo-playback not allowed
Demotick, min. 60
Server
Tickrate, 60
Password, (optional)
Mutators
UTComp, Version 1.7a
Anti TCC, 2009 Release 6 (optional)
Support
Should you need further help or information do not hesitate and contact us via
Support Ticket
where we will be more than happy to answer your questions or ask them in open at channel #esl.ut @ QuakeNet IRC!
//Your


Admin team
Gabi
, Monday, 25/02/13 19:09

No comments yet.

Information:
info write comment not allowed