Archive ESL Europe Europe Unreal Tournament 2004
1on1: Winter Premiership 2012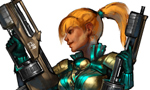 As previously we wrote about the changes in our upcoming Cups the 1on1 Winter Premiership 2012 kicks in at 23/12/2012! From as of this moment the Sing-ups are open for all, read about the details in the news:
Schedule
Sign ups:


01/12/2012 - 23/12/2012

First match-week:


23/12/2012 - 30/12/2012
Group Stage
The Premiership is a Group Stage where players are ranked by W/L ratio where each group ( A, B, C, etc. Group ) serves as a pre-rank to the coming playoffs ( Premier, Second, Third, etc. League ) where the "real" fight begins.

Top tier players are assigned to Group A & B from which they advance to the Premier League.

Following the skill-range from Top-to-down the next tier players goes to Group C & D from which they advance to the Second League and so on based on the composition of the signed up players.


In order to put some weight into the group-matches the last place in each groups does not go into the playoffs at all.
Playoffs
The Premier League uses Double Elimination tournament-tree while the rest goes with Single Elimination.
Prizes
@ 32< participants
Premier League receive 3+Award, 2, and 1 Month Premiums while in the other leagues only the winners will receive a 1 Month Premium key!
Navigation
Sign up!
Rules & Maps
Cup Portal
Support
//Your
Admin team
Gabi
, Saturday, 01/12/12 08:47

No comments yet.

Information:
info write comment not allowed