Archive ESL Europe Europe Unreal Tournament 2004
Upcoming Cups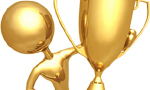 First of all we have a completely new page the
Cup Portal
, dedicated to our upcoming events. Here you can see all the running cups, divisions and recently played matches along with additional entries that helps you get things done fast & easy!
Cups
As the matter of changes we are still intend to focus on Duel but from now on it will be separated into:
Premierships (Groups: A,B,C,etc.)
Playoffs (Divisions: Premier,Second,Third,etc.)
The main goal is here to get involve more players with even more matches! From now on every player would need to play min. 7 matches before he or she falls out from the competition and thats just the worst scenario.

In order to provide more comfort to the players, Wire Anti-Cheat
no longer
need to be used just the latest AntiTCC r6 server-side mutator!
Premierships
Groups are also isolate the players by skill level thus for-example A+B gives the strongest compositions of the players where they face each other to get the berth spots to the Premier League Playoff. C+D goes for the Second League Playoff and so on.
Playoffs
Premier League Playoff: Here we award the players with the most free Premiums and with a Award.
Second, Third, etc. League: Here we only award the winners with free Premiums.
The new
Cup Portal
provides you everything you need to get your matches done and gives a helping hand to find either your place in the tournaments or to follow your favorite player's progress!
//Your



Admin team
Gabi
, Sunday, 18/11/12 14:32

No comments yet.

Information:
info write comment not allowed