Archive ESL Europe Europe Unreal Tournament 2004
TDM 2on2 Spring League 2011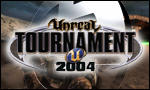 Are you looking for some Team based competitions with a friend perhaps ? Search no more ! Just create a sub-team with your friend from a main team and sign up ! It's also a good practice opportunity between the Nations League matches, read about the details inside:
sub-team_registration
Just go to your Team Control Center on the profile and seletc: register subteam
IMPORTANT: You can play with anyone from the main team in case your primary mate unavailable for some reason.
Signup procedure
Just follow the steps above and sign-up with your sub-team.
Coverage
We are intend to coverage from the q_finals via LIVE! HDStream ( own3D.tv ) and Shoutcast ( tinychat.com ) with our Reporter-Team: Link
League System
Double Elimination
One Match per week.
Default date is Sunday 20:00CET
Match mode
Bo3, Team with the most frags choose the decider if necessary
If total frags are equal at 1:1 the decider will be chosen by Admin coin_flip
During the League teams are NOT allowed to pick a map more than once nor the same per match
Match-media
Screenshots from ALL of the winner-side players have to be uploaded after the Match in 24 hours.
ServerSideDemos or ClientSideDemos from ALL of the winner-side players in case of none SSD have to be uploaded after the Match in 24 hours.
These are your mandatory tasks and missing media-files may result in forfeit_loss if necessary
full lack of media files will auto lead to default-loss if necessary or re-match based on the actual case so double check the Server/UTComp settings for auto recording/endgamescreen
Informations
Requirements

ESL account Register
UT2004 GUID Add
IRC contact in your profile
#esl.ut


Schedule

Round #1: 06/03/11 20:00
Round #2: 13/03/11 20:00
Round #3: 20/03/11 20:00
Round #4: 27/03/11 20:00
Round #5: 03/04/11 20:00
Round #6: 10/04/11 20:00
Round #7: 17/04/11 20:00
Round #8: 24/04/11 20:00


League Settings

Slots: 16
League System: DE
Game Size: 2on2
Match Type: bo3


Map-pool*

DM-1on1-Roughinery-FE
DM-AkBal2k4-SE
DM-Campgrounds2004-G1E
DM-Deck17
DM-Rankin-FE

>

Links

Tournament tree
League info
Members

Server Setting
The
2on2 Spring League
follows the standard TDM Server Settings, click
HERE if you need guidance
and/or ask an Admin.