Archive ESL Europe Europe TrackMania 2
TM10 with ESL - 17th November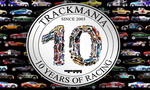 As you might have suspected after changing the banner of our Facebook page, the big thing is here! Cups, VS, prizes, fun: this is ESL with TM10 - 17th November!
Trackmania 10th anniversary with ESL
We felt that this event must come and it must be realized and organized. Imagine a day with numerous cups in all TM games (TMNF upward), a day with games on Facebook, raffles, many prizes...a whole week of VS, and every league under Trackmania navnodes with
double XP
! In short, this is TM10 with ESL. But you have got to see the details.
Cups
On Sunday, 17th November, there will be not less than 14 cups to play! Starting from 12:00 CET, until ~22:00 CET there will be cups for each popular driving style:


2x Stadium Tech


2x Stadium Fullspeed


2x Stadium Dirt


2x Stadium Nascar


3x Canyon Speedtech


3x Valley Rally
More details and registering information soon!
VERSUS
| | |
| --- | --- |
| | We are happy to announce that VERSUS will be opened for a whole week for each Trackmania 2 game! What is more: Stadium will have four game modes to select from: tech, speed, dirt and nascar! |
The maps will be the most popular maps of all time - selected and sorted by the admins.
Do you have no server?
There will be more than 20 servers hosted by us for VS, to provide you joyful gaming!
Errr...What is VERSUS?
VERSUS is one of the most advanced tool for finding an opponent and to make matches. If you want to read more about it, visit the
VERSUS Portal
for detailed FAQ or even a video help! We encourage you to test the system with some other games before you go mad with

Trackmania with us!
VERSUS: 10th November- 17th November
Facebook games
There will be some fun games during the day, where you can win awesome prizes!

raffles

riddles

stupid contests

the more activity, the more

Stadium keys to win!
We will not reveal the details now, but we already have one game actually:
If the pages likes will be over 2000 by the time the VS week starts, we will raffle one full Stadium key among the most active* guys on Facebook!
*Activity: sharing, commenting, posting, etc.
The admins will keep you informed via Facebook and via a live ticker news here on the site!
Double XP!
| | |
| --- | --- |
| | Over the whole week (10th-17th November) in every TM game, you will get double XP for every match. In details: all ESL game activities are integrated in the ESL level and you will receive XP (eXPerience). There are two main ways to get XP, playing an ESL match or playing a VERSUS match. The number in the brackets are showing the default XP. |
| | Win | Draw | Loss |
| --- | --- | --- | --- |
| A-Series / ESL Series | 700 XP (350 XP) | 500 XP (250 XP) | 300 XP (150 XP) |
| VERSUS | 200 XP (100 XP) | 200 XP (100 XP) | 200 XP (100 XP) |
| ESL Match* | 500 XP (250 XP) | 400 XP (200 XP) | 200 XP (100 XP) |
* An ESL match is any kind of match with an opponent in a Ladder, Premiership or Cup.
If you want to know more about the level system, then you can read this
FAQ
. There you find the most answers to your questions.

10+ TM2: Stadium game


10 Gameservers (any kind of TM)


3 Maniaplanet T-shirts


10x 1 month

premium keys


5+ gift cups


more to be announced...


Free 30-days entry to TM2:Stadium!
Don't you have a Stadium key to enter to our events? Just submit a support ticket and we will give you one which is valid for 30 days*! Far enough for being lucky and win a full key - for example for your VERSUS activity!
You have to own an ESL account in order to get a guest key.
ATTENTION:
if you have one account from the past but you cannot enter to it anymore for some reason, you can still reach us by support ticket. There you can link your profile and some data of yours so we can identify you. We can re-send a new password to an e-mail where you want.
* We have limited amount of keys (100)
Information
There will be more to be announced. We are finalizing the cups, the VERSUS and everything which will make that day awesome! Keep yourself informed by our Facebook or Twitter. And don't forget the first offer from our side: the Facebook likes ;)
Premiership default dates
We are going to set all default dates of the greatest ESL leagues from 17th November to 16th. Then you will not miss anything of our TM10 schedule. This is already set for Competition Premiership 12.
Support & Partners
| | |
| --- | --- |
| | 6 game keys, 100 guest keys, T-Shirts |
//Your


Admin team
Rasque
, Monday, 04/11/13 13:04


Information:
info write comment not allowed