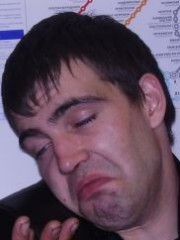 Contacts & Buddies
dimjkeeeee..

NemOmeN

Mr.Main

maks92rus
Deznet
onyx
Name
Aleksandr Lukyanov
Nick
nopro
Member since
07/03/07
Age / Gender
34 Years / male
Nationality
 Russian Federation
Territory, City
Russian Federation, Moscow  

(11xxx)

Occupation
Менеджер
Employer / University / School
студент
Main team
--
Homepage
http://infinity-formula.com/
We offer a server-hosting service - you can order a 24/7 TMNF or TMUF server for only 6$/month! [for more info press more]
You can also order a skin from our skinmaker - Orange. You just have to contact him via ICQ 449-353-269, where you can receive his portfolio, part of which is SJ Gaming skin.  more...  
Level & Awards
Contact