Archive ESL Europe Europe ESL Major Series Season VIII TrackMania Nations Forever
EMS/CAP: All Groups with 1140 players!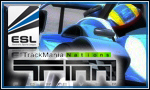 Less than 1 week before the EMS and CAP will kickoff and now all Groups are drawn, the EMS Groups were drawn LIVE on ESL TV and Video will be added soon. More than 1100 players in 81 Teams taking part this season! Read on for details about all groups.
The largest Trackmania League is going to start on sunday with 2000€ Prize Money. The EMS Groups are drawn LIVE on
ESL.TV
. At 19 CET there was a live Broadcast of the ESL Pro Series Germany. In the beginning the EMS groups were be drawn. Of course it was the german EPS so was in german. Moderators were Michael '
mase
' Meyer und Markus '
d-moll
' Razniewski. The Video on Demand and Youtubevideo will be added quite soon.
EMS Groupdrawing LIVE: Wednesday, 23rd March 19 CET
In this season we made a big change. The Competition Premiership (CPS) got parted in the ESL Major Series (EMS) of the top 16 Teams fighting for 2000€ and substituting the Premierleague. On the other hand there is still the Competition Amateur Premiership (CAP) with League 2 to 5. In some of them are more divisions so all in all there are 65 Teams in 8 Divisions.
The number of 65 signups was quite hard to be connected to a group system. So we decided to lower the Teamnumber in most divisions to 8 teams. Many Wildcards got accepted as you can see in the rankings.
The Divisions are built firstly by the ranks from CPS6, 2nd according to ranks in Team Rounds and thirdly based on wildcard requests.
ESL Major Series(not drawn)
You find the drawn groups here:
EMS Groups
Second League
Third League
Fourth League
Fifth League
That's it. Have great fights and fair matches!
Yours
ESL

TMNF Admins!