CPS 10: The Divisions!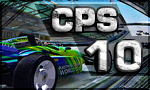 Let's go! A new edition of the Competition Premiership Season 10 is starting. After the Sign ups just finished, all the groups and divisions are ready! We want to wish all participants best of luck and a lot of fun in the upcoming weeks!
CPS 10 Matches & Rankings
Grousptage generation may take some time. Please be patient with this: the admins in the office are on holidays. A little delay might be applied because of this issue. Stay tuned.
CPS 10 Group Constitution
Last saturday the sign up period for Competition Premiership Season 10 ended, so we have a fixed amount of teams now. Below you can see all groups and divisions for the next season!
1st Division
2nd Division
3rd Division
4th Division
5th Division
Good Luck And Have Fun!!
Important Links

CAP 10 Rulebook *Soon*

CPS 10 Schedule

Mappacks
//Your


Admin team
Woki
, Thursday, 27/12/12 09:00