Nations Dirt Cup 2014: Registration open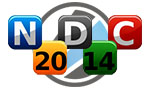 As you might have heard, the Nations Dirt Cup tournament has been moved to ESL lately. Here is the first news in which you can find important info about the tournament!
Nations Dirt Cup in ESL from now
In 2014, the Electronic Sports League and the administration of the legendary NDC staff, agreed on the business, so to save your most favourized dirt tournament, the ESL staff will adopt the organisation!
To have this news without any further unimportant words, lets get to the points.
Team structure
Each team must have a minimum of 5 players, and a maximum of 10 players + 2 members that can not play matches(only have an organizational role). A team can max have 10 players who play matches in NDC.
As a non-playing member, you can NEVER play in matches, but you can communicate with NDC Admins and other teams, schedule matches, decide your teams line-up etc. Non-playing members
have to
be placed into
Team Owner or Team Manager
positions.
Nationality restrictions
A player who has two nationalities for his first participation in the NDC selects the country which he wants to represent in the national team. This first selection will be valid for all future NDC, in which the player participates.
In the Future never can be changed.
- Example: if a player with dual nationality, German and French, chose at its first participation in the NDC that he will play in the team France, it's forever and in future never can change it and can't play in the team Germany.
First selection = forever.
This rule is also valid retroactively for the previous editions of NDC (2012, 2011, 2010…). In case of doubt on the dual nationality, the concerned players will have to prove it by supplying a copy of their paper of identity.
If no proof is supplied, the player can't participate in the NDC.
Mixed teams
Mixed teams are allowed. In this case, you have to open a
support ticket
in which you can present your plans about a mixed team, listing all the players you happen to know, ready to play for you.
Registration info
Important: teams who are already in the groupstage (top1-8) should
also
sign up to check if the team respects all the conditions above.
The deadline for sign up is Sunday, 26th October 23:59 CET!
Start: 30th October

Adding players is possible until 29th Oct, 23:59 CET, and between 24th November and 3rd December.
Sign up your team for Nations Dirt Cup 2014
Team accounts

You need to
create a new team
for Nations Dirt Cup!

Why: to lock the teams we need separate team accounts for all kind of premiership leagues (.CPS, .SPS, .DPS .NDC etc) so you can avoid locking a parent team of your organisation.
NDC 2014 schedule
The tournament will consist a Relegation phase, a Groupstage phase and a Playoffs phase.
The Relegations will decide which nation goes into which division, and the Groupstage will decide which teams go into Playoffs.
Tournament structure:
Relegations: Single Elimination cup
Groupstage: Groupstage
Playoffs: Single Elimination cup
Small calendar:

Relegations:
30th October - 2nd November

Groupstage Playday 1:
6th-9th November

Groupstage Playday 2:
13th-16th November

Groupstage Playday 3
: 20th-23rd November

Player exchange period:
24th November - 3rd December

Playoffs - Quarterfinal:
4th-7th December

Playoffs - Semifinal:
11th-14th December

Playoffs - Small Final:
18th-20th December

Playoffs - Grand Final:
21st December
Relegations and Groupstage definitions
The best 8 teams, together with last seasons best 8 teams will go to the Main groupstage. The rest of the teams will go into the so-called 'Luckyloser Division'.
We will hold the right, however to put all teams into one Division if we will not have enough teams registered for this season.
Maps wanted
The map request is still open and we are waiting for your maps! Here is the info from the old page.

Round Style / 100% Dirt Map (or as close to 100% as possible)

Length: 55s => 1min30
Mod: Sunrise / Day (Sunset and Night are forbidden)
Planets: < 3200

Tag: (copy/paste all the tag before the name; xxx=> choose the color code)
$o$s$xxxNDC$000- $i
Name: As you want
Mediatracker: Intro/GPS/Outro OK. Not more.
Mod: http://www.tmdirt-cup.com/Resources_NDC_2014/Mod/
Signs: http://www.tmdirt-cup.com/Resources_NDC ... _Signs.zip

New blocks are allowed.

Warning: Hexa modifications are authorized but please do it correctly, no hole, no strange mix and use it for anti-cut for example.

No password: maps will be tested without original name and author name.


Our description of a great Rounds map is:

The risk of bugs (including landing bugs) should be as low as possible. A good run should have close to 0% risk of bugs.
It has a nice flow where the speed and turns and jumps all feel fluent and intuitive.
Difficult passages are placed in low or medium speed sections, with a chance to repair a mistake without loosing too much time.
High speed sections should be of easy or medium difficulty.
Well placed CheckPoints, and no cuts possible.
We prefer medium speed maps (but we can/will mix in a few high- and low speed maps too).
No boosters please, we simply do not like them!
No difficult, crucial gear changes that makes you loose or gain alot of time just depending on if you manage to gear up in time or not.

If several maps score the same total point in evaluation, we will more often choose the longer maps (this is based on feedback from NDC 2011).

Send the maps to the following E-Mail address:
[email protected]
Rulebook
The detailed rulebook will come in the near future. Until that we ask for some patience. However you can be sure (or already noticed) that we kept almost the whole conditions for NDC here in ESL.
Streaming restrictions
Do you want to cover our tournament? Read this news and apply for this opportunity. Here you will find all infos and restrictions about making coverage for NDC2014.
With becoming an official streamer, your gfx and a link will be added to our NDC-related news.
Restrictions:


you can make a coverage in any language
you can host a server (teams must agree)
any number of streams are allowed for any languages
you should respect the other streamers right to stream
your program ought to be known at least one playday before for making a good schedule for your watchers
Interested?

Then just write us a support ticket and we will consider your coverage with adding it to our news.

Thank you all for a possible application!
Partners
| | |
| --- | --- |
| | TrackMania news site, with focus on competitions. |
| | The TM Live crew are players who are passionate about TrackMania and want to promote this game as an eSport. Here you will find Live feeds and VoD's from TrackMania competitions in many different environments such as Dirt, Tech, Speed and United! |
Stay informed!
Your


Admin Team
Rasque
, Saturday, 27/09/14 04:40


Information:
info write comment not allowed