Archive ESL Europe Europe StarCraft II
Berlin Open - Groups have been drawn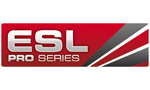 The groups for the 10.000€ Berlin Open have been drawn. The open places have been filled with Bischu from Sweden, Bly from the Ukraine and sLivko from Russia, who will complete the line-up. The tournament runs from the 3rd - 5th of September and will be streamed live on ESL TV with Kaelaris, Jorosar & Icicle.
Group A:


EPS Champion / Second


EPS Third / Fourth


VortiX


Naama


ToD


Bly
Group B:


EPS Champion / Second


EPS Third / Fourth


Tarson

NightEnD


sLivko


Bischu
The German players will be drawn to their groups after the German ESL Pro Series finals have concluded on the 2nd of September.
Tournament System
The 12 players will be divided into two groups of six each. The top 3 of each group advance into the playoffs. Group winners will get to skip the first round. The group stage is Best-of-Three while the playoffs will be Best-of-Five.
Prize Pool
A total of 10.000€ will be distributed among the participants. The winner will receive 4.000€ while the second place is rewarded with 2.000€.

1. - 4.000€

2. - 2.000€

3-4. - 900€

5-6. - 500€

7-8. - 300€

9-10 - 200€

11-12 - 100€
Location, Schedule & Streaming
The ESL is located in the International Concress Centre in Saal (Hall 2), right next to the main IFA exhibition area. Information on how to get there can be found
here
.

3. September - Group A

4. September - Group B

5. September - Playoffs & Final
Detailed information
The event will be streamed live on
ESL TV
and casted by Kaelaris, Jorosar and Icicle.

No comments yet.

Information:
info write comment not allowed