Archive ESL Europe Europe StarCraft II
April Map Pool: Scrap out, Neo Enigma in *Update*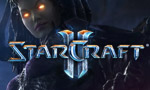 It's time again for a monthly map pool update. This month sees the removal of Scrap Station and two other maps plus the addition of Neo Enigma.
Maps are now easier to find
From now on, all maps in the ESL EU map pool are now published with the ESL prefix, by the author ESL!
Update 14/04/11
- Terminus RE updated to Terminus SE (
more
)
- Metalopolis, The Shattered Temple: No close ground spawns
- Metalopolis, Shakuras Plateau, The Shattered Temple, Xel'Naga Caverns: A building blocker has been added to the ramp closest to each main's natural expansion. This blocker prevents the ramp from being blocked by the standard amount of buildings (e.g., three pylons, two bunkers, etc.)
Changes
- Removed Scrap Station
- Changed to Blizzard's Tal'darim Altar
- Added iCCup Neo Enigma
- Removed iCCup Testbug
- Removed iCCup Pawn Re
We may increase back up to 9 maps for May, depending on feedback!
ESL EU April 2011 Map pool
| | | | |
| --- | --- | --- | --- |
| ESL Shakuras Plateau | ESL Xel'Naga Caverns | ESL The Shattered Temple | ESL Metalopolis |
| | | |
| --- | --- | --- |
| ESL Tal'darim Altar | ESL GSL Terminus SE | ESL iCCup Neo Enigma |
How to play custom maps
To play custom maps, go to create a custom game, and enter the name of the map in the search box in the upper right corner of the maps interface.
Simply search for "esl" and you will find all maps used in the ESL Map pool.
Competitions
This map pool will be used in at least the following competitions in April
-
Go4SC2
-
Sennheiser Cup
-
Diamond+ Skill Cups
-
King of, Random Race and Late Night Cups
-


1on1 Ladder
-


Clanwar Ladder
and more to be announced :)
Follow us
Support the ESL StarCraft II section and make sure not to miss out on news of more announcements by following us on Facebook and Twitter.
Feedback
If you have any feedback - bad or good - about anything we are doing in StarCraft II then please go ahead and post in the feedback topic in the forum.
We are looking for admins!
Would you like to help to run the Cups and Ladders at the ESL SC2 section? You know exactly what the SC2 community needs and you would love to be a dedicated admin? Then Apply now!
Good luck and have fun,
Your


Admin team


Information:
info write comment not allowed