Archive ESL Europe Europe StarCraft II
Are you the King of Lost Temple?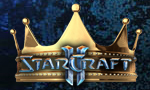 Tonight we have the first in a new series of StarCraft II cups here on the ESL. Some of you may remember the "King of" series of cups held in Warcraft 3 in which every week a map was picked to play on for the whole cup. We are kicking off the first cup in the return of the beta on the all time classic - Lost Temple.
King of Lost Temple

Begin: Mon, 12.07.10 20:00 CEST


Meeting place: #esl.sc2 on Quakenet IRC - web chat is available on the cup page!


Structure: 64 or 128 player, Single Elimination


Replays: Replays must be uploaded to the match page (not zipped) immediately after the match. You'll gain penalty point for missing replays starting at the quarter finals!


Coverage: All coverage is allowed! Please send us your streams to:
online-pr@turtle-entertainment.de so we can link them here.


Map pool: Lost Temple
More details and the whole rulebook can be found in the
cup info
.
Gameaccounts
Blizzard have reset and changed the gameaccount system again, which means that you need to re-enter your StarCraft II gameaccount on the ESL.
The new format is
Nickname.Character code
e.g.
TheRogue.123
To find your nickname and character code, login to Battle.net in-game then hover over your avatar (in the top right hand corner) OR click the friends icon and 'Add friend'.
Click here to enter your gameaccount on the ESL
How to sign up?

First you must register on the ESL.


Register your StarCraft II Battle.net (EU) gameaccount


Edit your profile and enter a contact method (IRC, ICQ, MSN, Skype, XFire) - make sure to show it publicly!


Then you can Sign Up
To confirm your place in the cup you must check-in 20 minutes before the cup starts! Read below!
Until 19:40 CEST
Sign-up
From now until twenty minutes before the cup starts, up to 100 players can sign up in advance.
19:40 CEST
to
19:55 CEST
Check-in
To confirm their place in the cup, everyone must check-in between 20 and 5 minutes before the start of the cup.
20:00 CEST
Start of cup
The cup starts! Make sure you are in the IRC channel and in-game so that you can find your opponent, and they can find you. Check your open matches to find your match.
While waiting for the cup you can play in the

Beta 1on1 Ladder
.
Your

Admin team

No comments yet.

Information:
info write comment not allowed