First StarCraft II Beta Tournament finished - Get the Replays!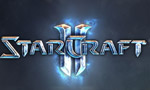 The release of the StarCraft II Beta has been one of the most important events in eSports during the last few weeks. Tonight we can present you with the very first tournament live on ESL TV. Watch HasuObs, White-Ra, KaaZ and Zeerax live in action. Watch our ESL TV StarCraft II Beta Tournament with top-notch players and win one of five ESL TV Premium Accounts. Today live from 05:30pm to 08:30pm!
Overview of tonight's players:



Zeerax
Platinum Ladder Rank 5 (225 Wins: 112 Losses)


KaaZ
Platinum Ladder Rank 1 (105 Wins: 25 Losses)



HasuObs
: Platinum Ladder Rank 4 (134 Wins: 57 Losses)



White-Ra
: Platinum Ladder Rank 2 (177 Wins: 70 Losses)
Tournament Mode:

Game Mode:
Double Elimination

Start-Map:
Lost Temple (afterwards it is loser's choice)

Tournament Bracket
Filly and Take will lead you through the matches and they can't wait to commentate on these thrilling StarCraft II matches. A special highlight will be German WC3 Star Dennis "mouz.HasuObs" Schneider, who will play his matches live from the ESL TV Studio. ESL TV will be broadcasting
Starcraft II twice a week
after a little break for CeBIT next week (1.- 7. March).
Win 5x 1 month ESL TV Premium Account:
Would you like to watch ESL TV at high quality? Then get ESL TV Premium! If you would like to win one of five ESL TV Premium Accounts, just write down the three races from StarCraft II in the comments of the
ESL TV Show
. Please post your answers only since it is a German thread.
ESL TV StarCraft II Tournament at 05:30pm
We wish you a pleasant night with the ESL TV SCII Beta Tournament!
***Update***
The tournament is over and the final standings are:

1.

797090

2.

1938623
3.

1310598
4.

HasuObs
Replays from all games can be found in the matches from the
tournament bracket
.
711308
, Thursday, 25/02/10 11:09


Information:
info write comment not allowed