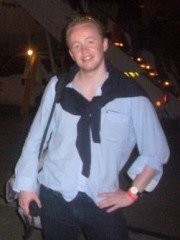 Contacts & Buddies

Thefly

Pepe
cpwn

Graphix

mikeX

piXeLhaeuf..
Name
Sebastian Weishaar
Nick
Baschi
Member since
11/07/00
Age / Gender
37 Years / male
Nationality
 Germany
Territory, City
Germany, Cologne  

(50xxx)

Occupation
Vice President International Business
Main team
ESL Gaming
Homepage
http://www.wc3l.com
My "gaming career" started in the early 90's on the Super Nintendo and Amiga.
In the mid 90's I got my 1st PC and started playing games there, however the 1st competitive online game i played was Warcraft II back in 98.
With the release of Warcraft III in 2002 i basically stopped playing actively and moved on the the admin site ->  more...  
Level & Awards
Clubs
Recent matches
  Turtle Hearthstone Tournament Stage 1
loss
8183158 

0

Tuesday, 09/12/14 12:00
win
Joscha 

+2

Saturday, 06/12/14 12:00
win
(bye) 
Wednesday, 03/12/14 12:00
Visited Events
Contact