Archive ESL Europe Europe OMGPOP
Goodbye OMGPOP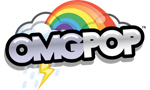 Everything that has a beginning also has an end. The same applies to the OMGPOP.com website, which will be shut down tonight, September 30th 2013, as a result of Zynga's decision to make way for new games. This also means that this will be the end of the OMGPOP section here at the ESL.
OMGPOP on ESL - a brief look back
On June 27th 2009, the European OMGPOP section opened its doors with four games: Balloono, Hover Kart, Letterblox and what then was called Putt Putt Penguin. Throughout the years we have also seen competitions for several other games, such as Blockles, Booya, FleetFighter and Pool.
There has also been 7 national sections for the game, that all had their own Ladders and hosted their own Cups. Out of these, the

Portuguese
section is the only one that survived until today.
Stats and facts
A total of 2,754 players played at least one ladder or cup match in the European section since the launch. All together 40,105 matches were played. Out of these, 1,148 matches were generated by the Instant Challenger and 890 matches by the Matchmaker. During this time 740 protest tickets were solved and 627 support tickets were answered.
Thank you!
Last but not least we want to say thank you to everone who have kept the competitive side of the game alive by participating in our Cups, Ladders, ESL Series and VERSUS matches. We hope to see you in other sections of the ESL!
// Your

Admin Team


Information:
info write comment not allowed