Official statement regarding prize money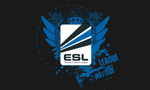 Over the last 12 years the ESL has paid out over $12,000,000 in prize money. Historically, there have been issues with some prize money being paid late. We have worked hard to eradicate these issues over the last 18 months and are now working on the final, remaining backlog of overdue prizes. We can announce today that this process will be completed by the end of February and there will be no overdue prize money at that point.
If you or your team have not been paid prize money by then, please use our ticketing system available here:
http://www.esl.eu/eu/prizemoney
We apologise for any inconvenience you may have gone through during this period.
We are taking this topic extremely seriously and to address any further concerns our CEO
Ralf Reichert
will conduct a Reddit AMA about this topic early next week.


Information:
info write comment not allowed