Archive ESL Europe Europe
Play Guild Wars 2 in the ESL Arena at gamescom 2011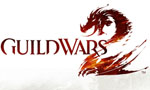 From 17th to 21st of August the gamescom takes place for the third time in Cologne, Germany. One of the most anticipated games at GC will certainly be the MMORPG-highlight Guild Wars 2. In the ESL Arena you will have the chance to exclusively play the PvP mode, to get to know the game to early befor its release and much more: There will be giveaways, showmatches and Q&A sessions with the developers of ArenaNet!
Guild Wars 2 at gamescom 2011
Five different races and eight classes will be playable in the sequel of one of the best selling MMORPGs worldwide, Guild Wars. Five years of work have been done to make the PvE as deep and challenging as possible. Completly new features have been developed to provide you features like personal story lines or the direct influence on the look and feel of Tyria, the world of Guild Wars 2
But to make a MMORPG complete there has to be a good, balanced and intense fighting system. A lot of time went into this to give you the most dynamic, thrilling and visually impressive fights possible. And this is not only done for the PvE but also for the PvP mode, where you will be facing players from around the world.
Learn more about Guild Wars 2 at the NCSoft booth in hall 9 or at the ESL Arena, also in hall 9 at gamescom. Join us at the ESL Arena to exclusively play the Guild Wars 2 PvP mode and learn your first moves before anyone else. Bring even your guild and have your first battle experience. A visit at gamescom might make you go home with cool prizes as well as we will have some impressive give aways for you. Also you can watch show matches of the developers facing some of the best guilds out there live on stage and on ESL TV, followed by a Q&A session. Who will win the first matches in Guild Wars 2 ever? Be on the spot or watch it live on ESL TV!
Guild Wars 2: Now with underwater action!
As one of the biggest changes to its predecessor Guild Wars 2 will feature a whole underwater world. Explore the deep oceans and experience a swim and dive control as user friendly as possible. Not only will this make the world of Guild Wars bigger and more exciting, it also adds new levels and ways to play an MMORPG. Prepare yourself for a action packed and thrilling MMO experience without any monthly fee!
See you in the ESL Arena at gamescom 2011, 17th to 21st of August!
Soodi
, Thursday, 04/08/11 09:43


Information:
info write comment not allowed