Archive ESL Europe Europe ESL Wire
ESL Wire Anti-Cheat Status - Release Candidate!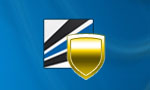 One week ago we announced the Closed Beta of our Anti-Cheat Tool. Today we would like to give you a status update. The most important news is: The ESL Wire Anti-Cheat "Release Candidate" is ready!
A Release Candidate (RC) is a final test version of a piece of software. All functions that the final software version is supposed to have are included. All known problems have been fixed. The final version will be based on the Release Candidate. The final version will be tested in final product testing before the actual release takes place.

The Closed Beta group of users increased during the last few days. At the moment there are about 150 users in this group who are intensely testing ESL Wire Anti-Cheat. The testers provide feedback in the forum and also through surveys that each Closed Beta fills out for each new version. The questions are mostly about performance and potential FPS drops.

During the next few days we will plan the final "Rollout". This means that we are now planning how to release "ESL Wire Anti-Cheat". Maybe we will have an "Open Beta" phase before we actually start, but there are many reasons for and against doing this. Within the next few days we will again inform you about the current status.
711308
, Friday, 17/09/10 03:37


Information:
info write comment not allowed