Archive ESL Europe Europe New Games
**UPDATE** Guild Wars 2 is coming to ESL!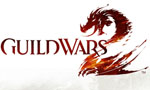 A few weeks ago ArenaNet announced a few new features that may be the beginning of E-sport in GW2! Are you interested in building the competitive Guild Wars 2 community on ESL? Read on!
To kick things off we are going to host a Test cup to check the interest of the community in GW2 cups hosted by the ESL.
So feel free spread the word and sign up for ESL´s very first Guild Wars 2 Cup! We are also searching for streamers and shoutcaster for the cup. Feel free to contact us!
***UPDATE***
After a lot of feedback we want to announce a slight change of the ruleset, a major change of the mappool, the check-in system and last but not least the official streams for the tournament!
Ruleset
The respawn mode is now
"Individual"
instead of "Wave".
Maps and mode
The matchmode is still BO3 but all 3 maps are going to be part of the match (Rotation: Forest of Niflhel, Legacy of the Foefire, Battle of Khylo).
Check-In
We add a check-in system. We open our
check-ins
at
18:00 CEST until 18:50 CEST
. During this period every team has the option to secure their place in the bracket. The brackets of the tournament will be seeded between 18:50 and 19:00 CEST.
Streams / VoD´s
We are happy to announce a full coverage across 5 languages! The well known casters

BLU
and

Grouch
will provide the
english stream.

Worvast
and

Necca
will provide a
stream in spanish
and

erdknuffel
will cover the
german part
! French VoD´s will be available on

WaffleWrath
´s
youtube channel
and last but not least a dutch version by

NaturezGaming
is available on their
youtube channel
!
***UPDATE***
Structured PvP - Introduction
Structured PvP is a Player versus Player mode which allows competition on an even footing. Any character used to enter structured PvP retains their profession, however any race specific skills are not accessible. The character is given a fixed maximum level, and all skills and items are available without the need to unlock them first.

There are several different maps for structured PvP, all of which are conquest, although other objective types are planned for the future.

In Conquest, the players are placed in two teams, and must capture objectives and important locations. The first team to acquire 500 total points wins the game.

Cup information
In the box below you could find all information about the cup. If you have feedback or additional ideas leave a comment or send us a
support ticket
!
Guild Wars 2 Testcup
Sign Up

Signup: Now - 30/06/13

Cup Start: 30/06/13 19:00 CEST

Slots: 16

Mode: 5v5 Single Elimination

Support:
via Support ticket
Conditions

Mappool: Battle of Khylo, Legacy of the Foefire, Forest of Niflhel

Match Mode: best of three(bo3)

Rules:

Ruleset
Schedule (Defaultdates)
| | | |
| --- | --- | --- |
| | 21/06/13 | Signup start |
| | 30/06/13 | Signup end (18:50 CEST) |
| | 30/06/13 | Round 1 (19:00 CEST) |
| | 30/06/13 | Round 2 (20:00 CEST) |
| | 30/06/13 | Round 3 (21:00 CEST) |
| | 30/06/13 | Final (22:00 CEST) |
Support and Questions
Don't hesitate and feel free to leave feedback or questions via our Support System or the forum / comment section.

Your


Admin team
Face
, Friday, 28/06/13 20:59


Information:
info write comment not allowed