Archive ESL Europe Europe New Games
[UPDATE]Tom Clancy's Ghost Recon: Online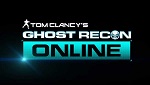 Tom Clancy's Ghost Recon Online (Ghost Recon Online) is a third-person perspective, multiplayer action video game released for Microsoft Windows PCs and planned for Nintendo's Wii U console.
The game is part of Tom Clancy's Ghost Recon series. The ESL Staff wants to give you the opportunity to play in a test Cup of this game. Are you ready? Follow this news and find when and how to partecipate!
*** FINAL SCHEDULE ***
Stop waiting, the ESL Staff is proud to announce the final schedule of the Ghost Recon Online Test Cup and all the other changes. Let's see an overview:

Mode:
Onslaught and Conquest

Size:
6on6
The entire Cup will be played during the whole afternoon and evening:

Date:
30th of June

Start time:
15:00 CEST
Cup Info & Schedule
Ghost Recon: Online Test Cup

Information
Start date: 30.06.2013 15:00 CEST
Check-In Start: 30.06.13 14:30 CEST
Mode: Single Elimination

Schedule
Round 1: 30.06.13 15:00 CEST
Round 2: 30.06.13 16:30 CEST
Round 3: 30.06.13 18:00 CEST
Round 4: 30.06.13 19:30 CEST
Round 5: 30.06.13 21:00 CEST
Finals: 30.06.13 22:30 CEST

Team Restrictions
Min. Teammembers: 6

Max. Teammembers: 20

No Nationality restriction
Match Settings
Mode: 6on6 Onslaught & Conquest
Settings: BO2 (Teams pick)*
Sign up START: 16.05.2013 00:00 CET
Sign up END: 30.06.2013 14:00 CET
START: 30.06.2013 15.00 CET
No-Show: 15 minutes
Maps: ZA Chertanovo, Markov Station, Tomsk-9, Korolyov Towers, Shearwater 51
Items: All items, skills and customs are allowed **

* The match is BO2 and you have to play 1 Map on Onslaught mode and 1 Map on Conquest mode. In case of draw, you have to play once again on the same mode played before: 1 Map Onslaguht + 1 Map Conquest.

** Before the match start both Team Captains has to leave a report or a match comment in ESL matchpage and declare any changes of allowed items, skills and customs.

Step 1 - Reservation (green)
Here you can reserve a place in the cup, but you have to confirm your participation later.
Step 2 - Confirmation (yellow)
30 minutes before the cup starts, you have to confirm your participation, if you have done that, you're in the Cup.
Step 3 - Entry (red)
You didn't get a free place in this cup? If there are not enough participants, you can still entering the cup 20 minutes before starting!
The Onslaught Mode
The Onslaught mode, is an attack/defense scenario.


The defending team must protect two points (A and B) which can be captured in parallel by the attacking team. If both points are captured by the opponent team, the last capture point (C) is unlocked.


The capture of a point is irreversible, it cannot be captured back by the defending team.


The round ends when the time is up, or when all points have been captured by the attackers.


A team is declared winner after both rounds. The winner is the team which succeeded to retain more capture points during both rounds


The Conquest Mode
Conquest is an objective-based tug-of-war style game mode. There are five capture zones (objectives) spread around the maps in a linear fashion.


These objectives are labeled alphabetically (A through E) starting on one side of the map and moving towards the other. The objective of the game mode is to take as many objectives as possible, with the final goal to be total control of all the objectives. There are two ways to win a Conquest game mode; take all of the objectives, or hold the majority of objectives (at least three) when the match timer expires.


When a Conquest round begins, the opposing teams start on either side of the central objective (objective C). As teams take objectives the spawn points for each team move to keep the objective centered between them. For example, when point D is contested, one team spawns near point E and the other near point C.


Set the result
Once the match is over, you have to set the final result in your matchpage and attach the final score screenshot of each match played.


First Place

6 x 1 Month ESL

Premium Account (only if 16 teams or more)
Support and Questions
Don't hesitate and feel free to leave feedback or questions via Support Ticket or Forum which will be also used during the cup.
Your


Admin team
TeMPe
, Tuesday, 14/05/13 13:07


Information:
info write comment not allowed