Archive ESL Europe Europe MSN Games
Good Bye MSN Games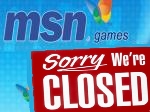 This is it! Microsoft has shut down the Windows Live Service including the MSN messenger. In this very last newsposting we will have a short flashback.
The section was opened in April 2007 with an
Opening Cup featuring Solitaire
. Since that date the section was getting bigger and bigger. New games found the way into the ESL ladders. Uno turned out to be the most famous game. Several hundred guys were signed to the 1on1 ladder at its peak. Upcoming cheats for the also famous games Minesweeper and Checkers lead to the end of these ladders. Other games were removed due to a lack of interest like Backgammon.

Nevertheless it was never boring to play MSN games due to new games coming up and being tested in several Test Cups (like Flowers or Pingu Panic). Some of these games made it into the regular game pool (Rock, Paper, Scissors). Several special events were hosted. The MSN Championship crowned the best MSN Games player in the ESL. In the premierships you were able to mess with the best players. Tons of awards and even more free ESL Premium Months were given away along with some Hardware prizes like mousepads and more.

During the last years the activity went down and the German Section was closed as well as other national sections. The European section was open - till now. Maybe the unavoidable step to close the section due to shrinking activity was foreclosed when Microsoft announced the following:
Microsoft:
On 15th March 2013 we are retiring the existing Messenger service globally (except for mainland China where Messenger will continue to be available) and bringing the great features of Messenger and Skype together. Update to Skype and sign in using a Microsoft Account (same as your Messenger ID) and all your Messenger contacts will be at your fingertips. You'll be able to instant message and video chat with them just like before, and also discover new ways of staying in touch with Skype on your mobile and tablet.



We want to thank you for several years of fun and hundreds of funny but also exciting matches. We have met a lot of nice and interesting guys who made this section special. Of course there have also been some guys who were a challenge in a different meaning apart from the games themselves - but that is part of the business!
See you in other games!
your


Admin Team
Sn4kE
, Saturday, 18/05/13 05:27


Information:
info write comment not allowed