Archive ESL Europe Europe League of Legends Europe
Win one of two slots for the S3 Final Qualifier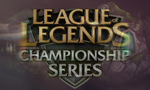 The ESL will give two teams the chance to qualify for the Final European Qualifier of the Riot Games Season 3 League of Legends Championship. Well known teams like Fnatic or Curse.EU are already waiting.

Three teams, Moscow Five, SK Gaming, CLG.EU are already qualified for Season 3.
On Monday, the 10th of December, EU-West and EU-East & Nordic will each have one qualifier where the winner will go to the S3 Final Qualifier. The format is Best-of-One and the semifinal and final will be Best-of-Three.

Date:
10th of December 2012

Start:
18CET East & Nordic - 19CET West

Duration:
The qualifier will be played unil 0CET and continued the following day

Format:
Best-of-One until semifinal, then Best-of-Three
The following teams are already in the Final Qualifier after the conclusion of DreamHack and Regionals.


Curse


Fnatic


Copenhagen Wolves
At gamescom 2012, three teams already secured their spot in the upcoming Season 3.


Moscow Five


SK Gaming


Counter Logic Gaming
Sign up today with your team and be a challenger and become a part of Season 3. For more details check out the qualifiers cup page.


Information:
info write comment not allowed