The game is no longer available in Europe. If you want to play the game in the ESL, please open a topic
here
.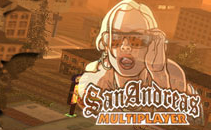 5
GTASA is back on ESL, beware remember that you are an outlaw and police are chasing you. Are you ready to rob banks, run car running over people ? So join us and play VERSUS ! Please a quick reminder of how to play
23/07/13

GTA:SA 1on1 Opening Cup Results
2
17/07/13

GTA:SA 5on5 Summer Cup
10
02/07/13

GTA:SA will now be using 2 Anti-Cheats.
9
04/06/13

VERSUS: Top 10 Rankings
8

More News