Archive ESL Europe Europe
Intel needs your opinion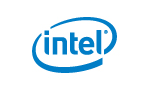 It is well known, that Intel shows immense dedication to gaming and eSports. Not so well known though is that Intel has a separate section on gaming at their corporate website. Intel wants to improve this section and needs you help to do so.
The
Gaming Section
of the Intel website is still rather small. Intel is fully aware of the situation and is planning a complete overhaul of the section. For this reason, Intel started a survey. All gamers can take part and give their input.
The survey takes about two minutes. It mainly revolves around personal preferences regarding content and look of the website. So give Intel a hand and help define the future of Intel's gaming website.

No comments yet.

Information:
info write comment not allowed