Archive ESL Europe Europe
Announcing the Summer Cups! Update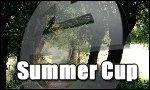 Summer is here! As memories of the cool (omg its HOT these days) spring fade into the back of your mind, this season the Electronic Sports League is working harder to provide you with even more cups than last year to keep you busy with your favourite games.
Update 02/08/06
The International COndition zero admin team decided to join the summer fun with a 2on2 summer cup! Same goes for our red faction admin team, they decided to offer you a Red Faction CTF Rail 1on1 Summer Cup! Last but not least our cube admin team also wanted to join the fun with an Instagib Summer Cup!
Update 18/07/06
Even more hot competitions added like Battlefield 2, Warcraft 3 and Soldat and more infolinks. Stay tuned for even more competitions, coming soon just for you, our beloved ESL users!
Today we are proud to announce all cups and games for the Summer 2006 season! We are sure to be able to offer you guys even more cups during the upcoming weeks so stay tuned for more updates.


No comments yet.

Information:
info write comment not allowed