Archive ESL Europe Europe Female Gaming
OFFICIAL HS CUP - 06/09/2014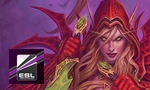 We did a test cup few weeks ago and we had a good participation. Our admin talked with ESL and they give us this section to HS players! We wanna see you on this cup, our official first HS cup. We will try our best to increase participation:
LINK CUP:
06/09/2014 16:30 CEST
.
We're working to this cup appears on Upcoming Tournaments.
This time our admin will check your voice on TS when quartes are coming. Don't forget join us these days and contact us before the date. We wanna remember about
check-in system
, it's easy, join us and check-in before 16:30 to confirm your participation.
Comments and feedback
We work as hard as possible in the Female section to bring you as many cups as we possibly can but your feedback on our progress is appreciated as this helps us to determine if we should change something. So if you have any ideas or suggestions feel free to ask in our forums or send us a
support ticket
.
Make sure you read this
We have released some news with important information related to HScups. Please take some time to read them:
Important Specific Cup Rules
.
Support us on Facebook & Twitter
You can all follow and support us via our social media pages by spreading the word about our site to your friends. We will keep you up-to-date with everything that is taking place in our section including games, upcoming cups and all other stuff. We appreciate any feedback and support from our players and will try to work on any ideas that you may recommend.
Your

Admin Team

No comments yet.

Information:
info write comment not allowed