Archive ESL Europe Europe
LoL Worlds: All-Asian End-Game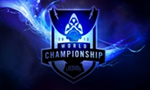 No matter what happens, come Saturday afternoon an Asian team will have been crowned World Champions in the third season of League of Legends. Korea's SK Telecom T1 take on China's rising stars Royal Club at 05:00 CEST to decide the fate of the Summoner's Cup.
The road that led to Finals:
A look back at SK Telecom T1 and Royal Club
The road to Worlds was paved with good intentions. In the round of eight,

SK Telecom T1
proved to the world that they meant business, knocking out Taiwanese hopefuls
Gamania Bears
2-0. To get there they had finished top of their group with seven wins and only one loss, denying the likes of

Lemondogs
,

TSM Snapdragon
and

GamingGear.EU
a place in the playoffs. Whilst their Korean rivals,

NaJin Black Sword
, would take them to the fifth game in the Quarterfinals,

SK Telecom T1
edged out ahead by asserting their dominance. Where

NaJin Black Sword
relied on the mistakes of their opponents,

SK Telecom T1
fell back on their skill and teamwork. Despite having qualified as the number three seed from Korea,

SK Telecom T1
have proven that they are a force to be reckoned with.
Meanwhile, a convincing first place at the Chinese Regional Qualifiers meant that

Royal Club
sidestepped the Group Stage and earned themselves a Quarterfinal position. Their first match would be a repeat of the Chinese Regional Finals that had earned them their Quarterfinals placement. However despite beating

OMG
3-0 in China,

Royal Club
were not favorites to win. That would soon change: thanks to a 2-0 victory and a charismatic bot laner, Tabe,

Royal Club
would not only advance to the next stage but also win a ticket into the hearts of the Worlds supporters.
Having knocked out one favorite,

Royal Club
were now poised to take down another as they faced the only remaining European hopeful,

Fnatic
, in the Semifinals, and that they would. Winning the first game with a significant gold lead and more than double their European counterparts' kills, it seemed as though

Fnatic
had bitten off more than they could chew. Although the Europeans put up a fight in the second game and decisively won the third, the superior Chinese teamplay would win

Royal Club
a ticket to the Finals.
The Matchup: SK Telecom T1 VS. Royal Club
Both teams will enter the Final with flaws they need to address. It will be interesting to see the clash of game styles, especially seeing as how

Royal Club
are known to hunger for early game advantages and rely heavily on team fights, whilst Korean

SK Telecom T1
are slow-starters who boast supreme individual skill. Against the threat that Tabe and Uzi provide on the bot lane, the Koreans will have to ensure that their players do not concede early advantages, stopping

Royal Club
from being able to snowball their way into late game.
In particular,

SK Telecom T1
will need to focus on ensuring that they are able to work as a team. In the Semifinals the team suffered because certain players were getting picked off the map for playing out of position. Against

Royal Club
, a team renowned for their impressive teamplay,

SK Telecom T1
will need to step it up and stick together if they hope to win the Summoner's Cup.
Meanwhile, Chinese hopefuls,

Royal Club
, will need to work on ensuring that Lucky (the team's Jungler) gets better utilised against

SK Telecom T1
than he was against

Fnatic
. The Jungler, who came out of the matchup with negative statistics, will certainly be looking to prove that he deserves a space on the starting roster.
Is the fact that

Royal Club
have kicked out the only team that

SK Telecom T1
have lost to at Worlds a sign of things to come? Tune in to
ESL TV
at 05:00 CEST on Saturday 5th October to find out.


Information:
info write comment not allowed