Archive ESL Europe Europe
GC New York - Day 3 - No chance for America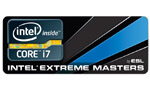 Who made it to the finals? And who will be the MVPs?
The third day of the
Global Challenge New York
is over and the finals match ups have been decided. It is also time for YOU, the community, to
vote for the MVPs
of New York in League of Legends, StarCraft 2 and Counter-Strike.
Three quarterfinals and two semifinals, that was the program for StarCraft 2 today. The most surprising player of the group stage,

Gatored, continued to impress with a clear 3-0 win over former GSL finalist

TOP. He would go on to meet a former GSL champion,

FruitDealer, who proved to be too strong, and lost 0-3 in the first semifinal. In the other two quarterfinals,

TT1 lost against

DongRaeGu, after he had won his initial but wrongly drawn quarterfinal against Gatored yesterday. GC Guangzhou finalist

elfittaja was the last European in the round of 8 but he lost in a close 3-2 series againt
KiLLeR. The South American then lost in the second semifinal against DongRaeGu.
StarCraft 2 Final:

FruitDealer vs.

DongRaeGu
One American and three Scandinavian team was the situation in the top 4. Replacement team

WinFakt kicked out

UMX.us and now the final would be an all-Scandinavian situation. In the second semifinal

SK Gaming won over

mTw, who had flown in a stand-in player for the play-offs.
Counter-Strike Final:

WinFakt vs.

SK Gaming
Like in Counter-Strike, the American hopes for a League of Legends win were also carried by one team,

CLG. They had to face

SK Gaming who proved to be too strong for the Americans. The other semifinal was a European situation between

fnatic and

Sypher and the multinational fanatics managed to win and go to tomorrows finals.
League of Legends Final:

SK Gaming vs.

fnatic
CS:GO Showmatch America vs. Europe
The second CS:GO showmatch of the Global Challenge New York was serious business between the American and European mixed teams who fought for the win and an Intel Core i7 Extreme Edition CPU for every winning team member. In the end the European team consisting of

lurppis,

cArn,

GeT_RiGhT,

zonic und

trace could take the win.
Tomorrow
Sunday will see the finals and 3rd place matches:


16:00 CEST - 3rd place -

Gatored vs.
KiLLeR

18:30 CEST - Final -

FruitDealer vs.

DongRaeGu


16:00 CEST - 3rd place -

UMX.us vs.

mTw

16:00 CEST - Final -

WinFakt vs.

SK Gaming


17:50 CEST - 3rd place -

CLG vs.

Sypher

20:20 CEST - Final -

SK Gaming vs.

fnatic

No comments yet.

Information:
info write comment not allowed