Archive ESL Europe Europe
GC New York starts today with free 1.2MBit/s-Streams!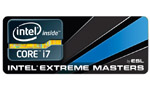 Today, 13th of October, the Global Challenge New York will kick-off at the New York Comic Con presented by our new streaming partner TwitchTV. To welcome TwitchTV we will offer free streams with great quality of 1.2Mbit/s, which is almost double the quality of our regular free streams.
You will enjoy for free four days with many of the best professional gamers in the world facing eachother in Counter-Strike, League of Legends and StarCraft 2 plus the two Counter-Strike: Global Offensive show matches. Our
schedule
provides information, if and where a match will be streamed. Go and check it out!
otacon
, Thursday, 13/10/11 08:20

No comments yet.

Information:
info write comment not allowed