EMS ET: Round II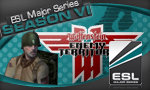 The first round has been played! Four teams made their way into round 2 while the other four teams have fallen into the lower bracket. Being in the lower bracket means all or nothing! So we can expect two tight matches but also two tight matches in the upper bracket where the teams are fighting for the upper bracket final entry!
Next Rounds Overview
Upper Round 2

alnc

vs

ovr

oSk

vs

dignitas

LowerRound 1

Rage

vs

Giants

Aero.

vs

impact
Full Ranking

Date:
Sunday, 21st November 22:00



Date:
21st November 20:00 or 22:30



Date:
TBA November



Date:
Sunday, 21st November 22:00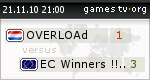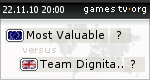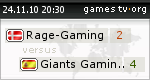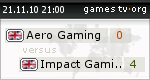 Statements

ECW is a good team. We are the underdog, but we were that also the last 2 games we played and we both won them. So I am confident that we will play good against them. Not sure who will win. 4-2 for us or 4-2 for them. gl hf!

ovr 2056721
Our performances in games has been pretty amazing lately, we're lively on comms and the team spirit is buzzing. I'm confident about tonight's game. Not sure about how strong the opponents are as I haven't played half of the team ever before in 6on6 (at least as far as I can remember). I believe we should be able to take it 4-0.

alnc 1542488
---
I think if we gonna play this game like we played last time against

impact, then it may be a close match.

mvp 2001468
Next up in the EMS playoffs is

MvP, once again! They had some impressive results in the last weeks so I predict a very close game. We might not have practised as much as we wanted but are confident to win this match. Good luck and have fun to everyone.

dignitas 609400
---
We've only had one official match since

Lazio left the main lineup for

suVi and that was vs

dignitas who were just too good for us. However, our pracs have been going well and we've been beating teams that are ranked above us so things are looking good.

Giants have been in bad form lately and will desperately want to win this match but we are going to make sure that doesn't happen. I think we will win 4-2.

Rage 1624425
Well with

filus being back we have a little more firepower again, we have been struggling in that department for a while and have sunken in a nasty losing spree. I hope it changes, but then again just because we have him back doesn't mean we can win. Should be a close game and I think it will go to a decider, seeing that we are not good on many maps.

Giants Clown
---
When you're playing

impact you know it's gonna be a tough task to beat them. After the recent loss against

MVP it's proven that they aren't unbeatable so we shouldn't give our hopes up just yet. Our performance hasn't been any good but I'm hoping we can once again get a few pracs going and we'll just see what will happen :) We will give it our best but it's never fun to face a team such as

impact in the LB.

Aero 3959758
TBA TBA

impact XX:
Roba's prediction corner
Again we have asked our oracle

Robaciek
who still has a 100% prediction quota!
Previous Predictions: (predicted)

1) Team Dignitas 4:0 1stCav ET

correct

(4:0)
2) Impact Gaming 4:0 blurred vision

correct

(4:0)
3) Impact Gaming 4:0 Nordic eSport - SleeperzZz

correct

(4:0)
4) 1stCav ET 0:4 ANIMELINUXNERDCLUB

correct

(0:4)
5) Team Dignitas 4:0 Belgian Fraternity

false

(4:2)
6) Most Valuable Pl4yers 4:2 Impact Gaming

false

(0:4)
7) ANIMELINUXNERDCLUB 4:0 I dont know ET

false

(4:2)




&nbsp
Roba's predictions for next rounds:

1) Team Decerto ET vs. ANIMELINUXNERDCLUB
Overload's recent performances are very suprising, saKen and his boys are showing some fine teamwork and may be the dark of the tournament. Really hard to predict the score in this one as both teams are inconsistent. 4:2 ALNC

2) Team Dignitas vs. Most Valuable Pl4yers
Match of the week without a doubt. In red corner we have The King, best team in history of ET, which is making it's comeback to the top, the one and only Team Dignitas. In blue corner we have MvP - team formed only few months ago which already made their mark. They are the first team to beat Impact since mAus joined their ranks. Another hard prediction (what a week). 4:2 Dignitas

3) Nordic eSport - SleeperzZz vs. I dont know ET
Another very good match. Both teams are playing with each other for a long time, making only cosmetic lineup changes. It will be fight between 2 teams taking their power from teamwork. 4:0 Rage

4) Belgian Fraternity vs. Impact Gaming
With Aero's recent performance no doubt what the outcome will be. 4:0 [s]mAus[/s]Impact

&nbsp
Good Luck and may the best team win!
//Your

Admin Team
Sn4kE
, Saturday, 20/11/10 11:36

No comments yet.

Information:
info write comment not allowed