ESL Major Series Winter Season 2012 Incoming!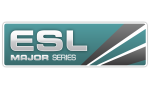 We are back for the eleventh season here at ESL with the ESL Major Series Winter Season 2012, or simply Winter '12. As you have already noticed no doubt we have a new design and seasonal stamp. As you can read down below is of course a games line up that has changed because we are looking towards the future and want to continue supporting titles that have a great following and active players in our leagues.
Since the summer of 2007 we have hosted a total of ten seasons with over 30 games, €218,000 Euro prize money and an incredible amount of teams and players involved from national qualifiers until the finals. The tournaments are the highest level of online European competition for a number of deserving gaming titles.


Each season we have a number of self elected games based on activity here on the ESL while also looking towards the future at the same time.
The Games of Winter Season 2012 are
World of Tanks (7on7): €15,000

League of Legends (5on5): €5,000

Crossfire Europe (5on5): €5,000

Counter-Strike: Global Offensive (5on5): €5,000

Call of Duty 4 (5on5): €2,500

Trackmania (1on1): €750

FIFA 13 (1on1): €750

Total prize pot: €34,000

CS:Source has been supported by us since the first season with some €40,000 prize money, but we now feel it is time to give the new title,

CS:GO, a proper start.

Trackmania also returns but this time we return to the 1on1 format, after 3 seasons of team mode.
FIFA 13 will be released around the end of September and therefore the season will start later and be more compact, to freeze out the new title's release overlap every winter season.

Call of Duty 4 returns to us in its known format, as the most played CoD game on the ESL.
Details on how to qualify will be released in the upcoming days for all games as well as the prize money break down and a specific time line for each game. We begin the season as early as September.
Stay tuned and don't forget to visit your national section and the game portal of your favorite games here on ESL frequently!
Johan
, Wednesday, 05/09/12 07:10


Information:
info write comment not allowed