Archive ESL Europe Europe ESL Major Series Season VII Day of Defeat: Source
EMS VII DoDS: lowerbracket final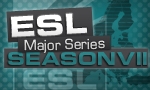 Can it get more important? Only a bit! We are close to the lowerbracket final!
The seventh season of ESL Major Series in Day of Defeat: Source comes to an end. And today, Sunday 12th December at
21:00 CET
we will see the lowerbracket final, where two teams will meet:

3DMAX
and

The Last Resort
. The maps are dod_catania_rc2, dod_lennon and dod_anzio as decider.
SourceTV:
212.158.161.96:27035
Probably no one thought to see 3DMAX in the final of the lowerbracket. But the facts speak for themselves. The guys from 3DMAX did a great job, being a team that was born in the autumn of this year, just before the qualifications of this season started. And I'm sure they will give TLR a hard fight for the right to participate in the grand final, because they have already won TLR at the beginning of the playoffs. But of course TLR are not going to give up and will show all their baguette power!
Also in this match we will see the return of one of the best snipers from France -

Matth
who will play for 3DMAX. Don't know he's in a good shape or not, but he will rock for sure!
(News written by Solo for our coveragepartner zP!)
fAn
, Sunday, 12/12/10 11:53

No comments yet.

Information:
info write comment not allowed