Archive ESL Europe Europe ESL Major Series Season VII Day of Defeat: Source
EMS VII DoDS: lowerbracket fight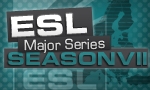 Gentle! vs. mysTix! is going to be an exciting and important match. For one team the tournament is going to end here, the other will move into the top five and face the winner of the Casca against TLR match on sunday.
Once again we got a french duel, the players met each other at other cups already.
could not load match with id #20417921
The maps are decided, the statements are written, the french broadcasters wait for the spectacle to start. You can watch this too, tune into SrcTV
bcast06.blank-TV.de:50900 or follow the match via the stream.
Watch it Now on HiScore.Tv
fAn
, Wednesday, 24/11/10 15:25

No comments yet.

Information:
info write comment not allowed