Archive ESL Europe Europe ESL Major Series Season VII Call of Duty 4
EMS VII CoD4: Grand Final *win premium*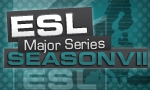 After almost 4 months of playing EMS matches, we finally come to the grand final. Both teams already met each other some weeks ago at the first major CoD4 LAN in the year 2011: Gamersject Winter Challenge, so we will see an exciting grand final for sure. Also in this news we give you information about the live stream and a premium raffle.
As mentioned both best european teams met each other at
Gamersject
grand final. The team from
PowerGaming
managed to win that final in a close match with 2:1 over
TCM-Gaming
. Now we are looking forward if
Power
can beat the guys from sweden once again and gain the
1000€ prize money
just for the first place! The loser of this match goes home with at least
600€
. You can also watch this match for free live on
CoDTV
starting at 21:00 CET.
The Grand Final
Sunday 27th of February 21:00 CET on CoDTV
Missed the match? Watch the VoD on CoDTV.net!
The Finalists - Review
Both teams went through the groupstage without bigger problems and reached the second place.
PowerGaming
lost versus the first of their group

OX Enermax
and played a draw against
PunchLine
. Other than that they won with ease against

Team SPEEDLINK
and

RG-Esports
. As 2nd of group C they had to play the first round of the playoffs. Now in best of three system they won against the finnish guys from
Blight Gaming
with
13:8
and
13:10
in favour for them. Also in the quarter-finals they only needed to play two maps with taking down
MondialServers
clearly
13:5
and
13:8
before they won in the half-finals over the third placed team of the EMS

RAGE.eSports
.
With a look on
TCM-Gaming
there several similarities. Starting in the EMS Season with a draw against

Team Thermaltake
and a (very close) loss in of the next matches against

RAGE.eSports
they showed their strength with beating
The Last Resort
,
Antwerp Aces
and

SFTO eSports
with easiness. As
PowerGaming
now in the playoffs they did not show any weakness with winning over
Infused.Tt
and

OX Enermax
in only two maps. Only the germans from
Tt
were again to be a problem for
TCM
winning
Crossfire
with 13:5 but without any chances on
Backlot
and
Strike
.
So all is served for a great final
In front of the final we did a quick interview with

miRACLE
which you can read
here
. If you are looking for some of the groupstage/playoffs matches you will find some of them as
VoD
on
CoDTV.net
.
Just write the result you expect right here in the news comments (it´s BO3). For example: 2:0 TCM, 2:1 TCM, 2:0 PWR, 2:1 PWR.
Then we pick out randomly one of the correct votes.
Premium Raffle

3 Months Premium

---
Prize Money distribution
Call of Duty 4


3000 €



| | |
| --- | --- |
| 1st | 1000 € |
| 2nd | 600 € |
| 3rd | 400 € |
| 4th | 200 € |
| 5th - 8th | 100 € |
| 9th - 16th | 50 € |
| | |



Good luck to all our participants and don't forget to join and idle in
Facebook ESL Call of Duty 4
and
#esl.ems
!
Your

admin crew
foras
, Saturday, 26/02/11 21:34


Information:
info write comment not allowed