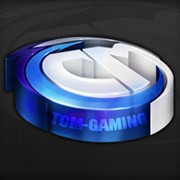 back
TCM-Gaming is an organization focussed on esports and the gaming community. We therefore have a teams competing in some of the most exciting games available.
--------------------------------------
Originally formed in January 2005 under the name eSourceUK it has evolved from being a simple set of friends playing for fun, to a distinguished full scale eSports business, with dedicated players from all over the United Kingdom, Europe and the World.

Our re-branding to TCM Gaming is the next step in developing our brand to a globally recognized ESports organization yet keeping its roots firmly in the gaming community from where it was born. Developing new partnerships with some of the most reputable companies in the field of computer hardware and gaming related products we are confident our strategy will reflect well on both our brand and our partners.