Archive ESL Europe Europe ESL Major Series Season V WCIP
WCIP: MeetYourMakers Disqualified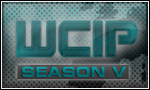 Today

MeetYourMakers
received their 9th penalty point and therefore has exceeded the maximum amount of penalty points allowed in Groupstage. Read more for details
According to rule XII. c.
"A clan that collects 9 Penalty Points at any point during a running season will be disqualified from the ongoing ESL WCIP Premiership season and may not play again in the next seasons qualifier."
Forfeiting a clan war and multiple match errors has lead to the departure of Expertise from WCIP. More details about their penalty points can be found on

MYM's profile
ESL profile
. They will not be allowed to join next seasons qualifiers, and all their matches and points will be erased. All wildcards used in their matches will be returned.
On a special note MYM was the defending champions of WCIP Season III and IV, so it is sad they have to depart this way. They are looking towards the future and the Head of Operations
DennisN
had to say the following:

DennisN is Head of Operations for

Ex-MYM.WC3 and had to say the following:
Today is a sad day for the current titleholder of the WCIP. MeetYourMakers has to leave the actual season due to some major changes regarding our Warcraft 3 team. We are sorry for that and MYM wants to thank the whole admin crew and especially Danny for all what they have done so far. We wish you the best for the future – may your dream live forever. Last but not least shootouts for all the fans that supported us in the past – As one door closes, another one opens. MYM FIGHTING!
DennisN
D4nny
, Sunday, 28/03/10 18:28


Information:
info write comment not allowed